Zidoo X9 Media Player review
3. User Interface, settings
We have just connected the player to the AC adapter and the local LAN cable, so let's power it on. Booting up takes about 35 secs to complete. Immediately, the player prompt us to install a newer firmware version (1.0.2.6), and we started the OTA process:
With the latest firmware installed, we are ready to have a look to the Zidoo OS GUI. In the Youtube video below you can see the main features/options of the Zidoo OS interface, which is frequently updated by the company: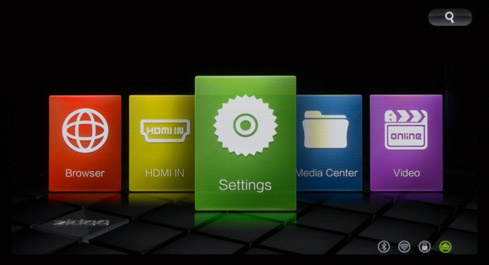 The colored tiles you see above are ready for your remote. There are mostly folders (Browser, Media Center, Video, Music, Game, Other Apps) with relevant apps, as well as direct shortcuts to Google Play, the App Manager (list of apps), and HDMI IN app that handle HDMI input and video recording function.
Under the settings menu there are fix sub-sections:
System – Standard Android Settings
Weather (for most major cities)
Parental Control
Clean Up – Task Killer, Cache Cleaner, APK File, and APP Manager
Base Settings – Screen Saver Delay, Themes (Background image), Key Sound, and Use Featured Data
About – Provides info about the system
Navigating through several menus will lead you to the Settings->System sub-menu, where you'll find the usual Android settings. Under the display section, there are several options for you to choose related to the player's output resolution -- up to 4K2KP at 30Hz.
Under the 'Sound' menu, you will only find the S/PDIF option between PCM or RAW (for pass-through), but this is also used for HDMI audio pass-through.
You can also set the display area limits:
There are also the usual Wifi/Ethernet/Bluetooth settings, and the option to create a portable Hotspot: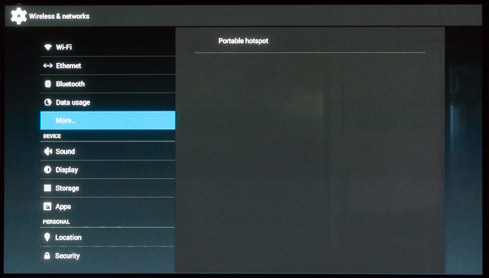 The player carries 8GB of internal storage space. As you see below, 1.97GB of RAM are available for apps you and 3.49GB are provided by the SD card:
All Android languages are supported:

The "About Box" section confirms the model number is "IDOO_X9", and that the system runs Android 4.4.2 on top of Linux 3.1.10.As we saw over Zidoo forums, they are already are working on a 5.xx Android Lollipop build.
Soon after we finished our tests, Zidoo released a new firmware update that fixed several issues and updated the player to v1.0.2.7:
The Zidoo X9 comes pre-installed with a whole bunch of applications to get you started. There is a custom fork of Kodi, Clear Manager, Movie Studio and HDMI Recorder. There are also many links for downloading even more apps from the Google store.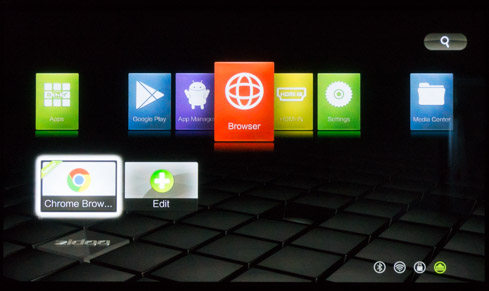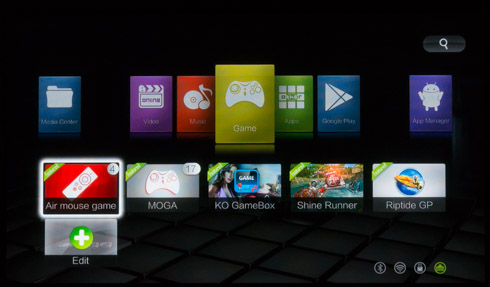 Under the App Management, you will see all the installed applications: