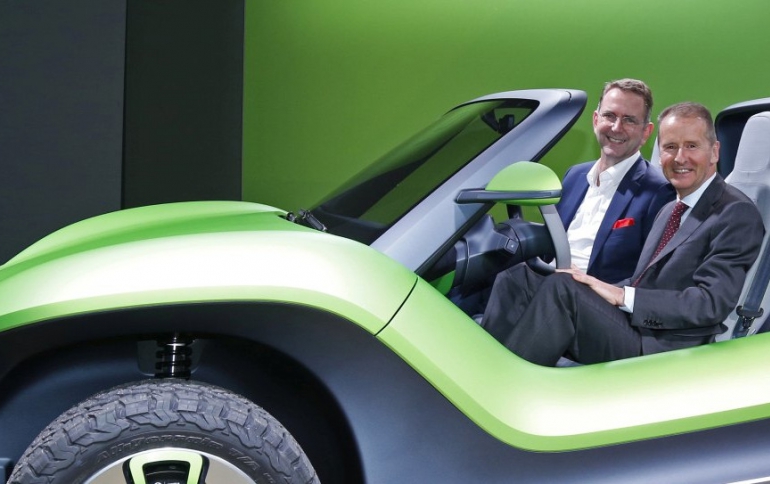 VW Merges Old and New With Electric Buggy
Volkswagen AG is showcasing at this week's Geneva car show a fun-loving electric beach buggy.
VW's I.D. Buggy concept combines battery power with styling reminiscent of carefree days tearing around California sand dunes. The car is based on the company's new electric vehicle platform, dubbed MEB.
The beach cruiser "demonstrates how a modern, non-retro interpretation of a classic can look and, more than anything else, the emotional bond that electric mobility can create," VW design head Klaus Bischoff said.
Like the original Meyers Manx Buggy, the two-seat ID Buggy will be rear-wheel drive. However, thanks to the modular nature of the platform, a front motor could be added to the Buggy to make it all-wheel drive. The car packs a 62-kilowatt-hour battery which is good for a range of 155 miles on the WLTP cycle. It's motor is good for 201 horsepower and 228 pound-feet of torque. The motor and battery combo is good for a top speed of just 99 miles per hour, but that's plenty on a beach.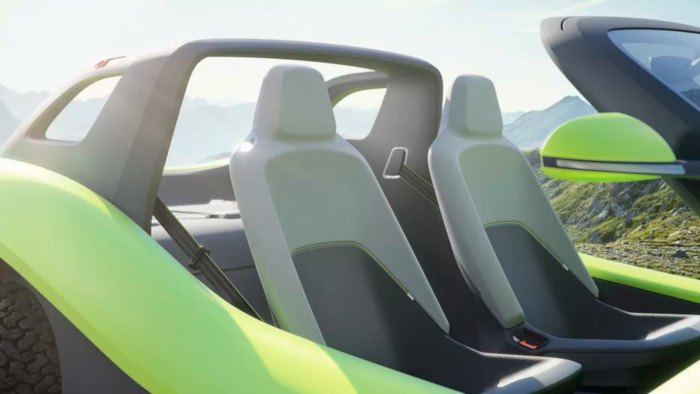 The world's largest carmaker plans to roll out 50 battery-only models by 2025, and winning over consumers to these vehicles is critical for VW to make its 44 billion-euro ($50 billion) investment in electric vehicles pay off.
VW is also pondering a shift of production from Germany to a low-cost factory in eastern Europe around 2022 to bolster profitability and make room for electric vehicles that'll be made at its domestic sites.
The first car based on VW's MEB platform -- the I.D. Neo hatchback -- will roll off assembly lines at the end of this year.