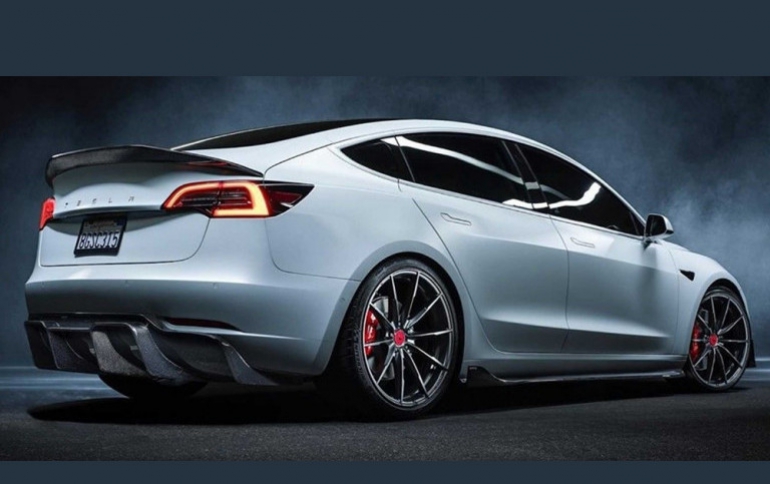 Tesla Develops New Low-cost, Long-life Battery for Electric Cars: report
Tesla Inc will reportedly introduce a new low-cost, long-life battery in its Model 3 sedan in China later this year or early next that it expects will bring the cost of electric vehicles in line with gasoline models.
For months, Tesla Chief Executive Elon Musk has been teasing investors, and rivals, with promises to reveal significant advances in battery technology during a "Battery Day" in late May.
New, low-cost batteries designed to last for a million miles of use and enable electric Teslas to sell profitably for the same price or less than a gasoline vehicle are just part of Musk's agenda, according to Reuters.
With a global fleet of more than 1 million electric vehicles that are capable of connecting to and sharing power with the grid, Tesla's goal is to achieve the status of a power company, competing with such traditional energy providers as Pacific Gas & Electric and Tokyo Electric Power , the report added.
The new "million mile" battery at the center of Tesla's strategy was jointly developed with China's Contemporary Amperex Technology Ltd and deploys technology developed by Tesla in collaboration with a team of academic battery experts recruited by Musk.
The battery is expected to lower the cost per kilowatt hour to under $100.
Eventually, improved versions of the battery, with greater energy density and storage capacity and even lower cost, will be introduced in additional Tesla vehicles in other markets, including North America, the report added.
The new batteries will rely on innovations such as low-cobalt and cobalt-free battery chemistries, and the use of chemical additives, materials and coatings that will reduce internal stress and enable batteries to store more energy for longer periods.
Tesla could use CATL's lithium iron phosphate batteries, which use no cobalt, the most expensive metal in EV batteries.
CATL also has developed a simpler and less expensive way of packaging battery cells, called cell-to-pack, that eliminates the middle step of bundling cells.
Tesla currently jointly produces nickel-cobalt-aluminum (NCA) batteries with Panasonic at a "gigafactory" in Nevada, and buys NMC batteries from LG Chem in China.