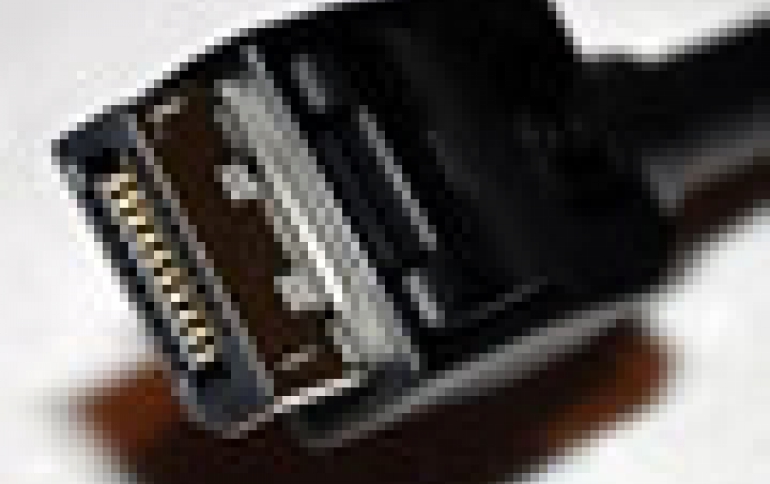 VESA Promises Smoother Video With 'Adaptive-Sync' Addition To DisplayPort
The Video Electronics Standards Association (VESA) has added the 'Adaptive-Sync' to its DisplayPort 1.2a video interface standard, promising to deliver smoother, tear-free images for gaming and judder-free video playback. The ne wstabdard also reduces power consumption for static desktop content and low frame rate video.

Computer monitors normally refresh their displays at a fixed frame rate. In gaming applications, a computer's CPU or GPU output frame rate will vary according to the rendering complexity of the image. If a display's refresh rate and a computer's render rate are not synchronized, visual artifacts - tearing or stuttering - can be seen by the user. VESA says that DisplayPort Adaptive-Sync enables the display to dynamically match a GPU's rendering rate, on a frame-by-frame basis, to produce a smoother, low latency, gaming experience.

In applications where the display content is static?such as surfing the web,DisplayPort Adaptive-Sync allows the display refresh rate to be reduced seamlessly, lowering system power and extending battery life.

During the playback of lower frame rate video content, Adaptive-Sync allows the source to optimize transport of the video format leveraging OS and DisplayPort interfaces. In addition to providing smoother video playback, the lower frame rate enabled by Adaptive-Sync also reduces power demand, extending battery life.

Adaptive-Sync has been a standard component of VESA's embedded DisplayPort (eDP) specification since its initial rollout in 2009. Newly introduced to the DisplayPort 1.2a specification for external displays, this technology is now formally known as DisplayPort Adaptive-Sync.