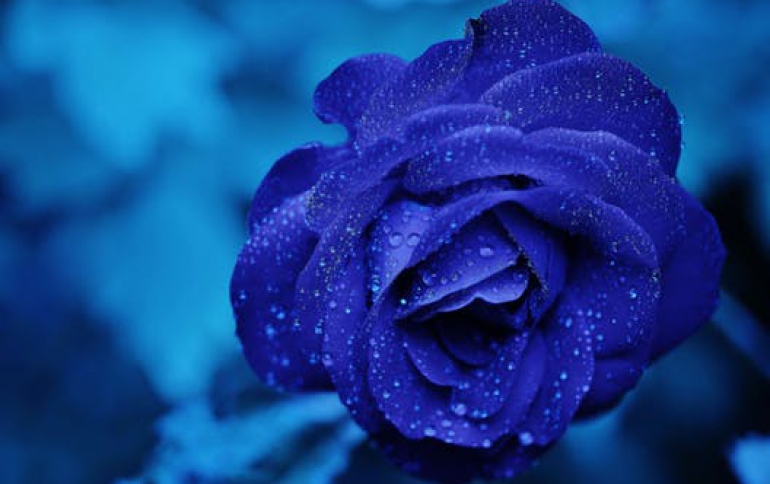 Thermaltake Urban T81 PS Case Comes With Dual Swing Door
Thermaltake today officially released the Urban T81, a full-height PC tower engineered to provide enthusiasts with the ability to build the high-performing systems. Inspired by automotive "suicide doors" , the T81's features an inspired, dual swing door design and a front door with a brushed aluminum finish designed to mask extrusive drives but still, contribute to the tower's modern look.
The PC case features a highly customizable 5.25" & 3.5" drive bay for easy installation of 3.5" hard-drive cages. The 5.25" & 3.5" drive bays can be also removed to gain maximum interior space for better airflow or tin order to add a large liquid cooling system.
The brushed aluminum I/O port section provides two SuperSpeed USB 3.0 ports along with four USB 2.0 ports. The integrated fan hub and controller can manage the airflow of up to 10 fans at once. In addition, an HD microphone and headset jacks are positioned on the top side of the tower for easy access.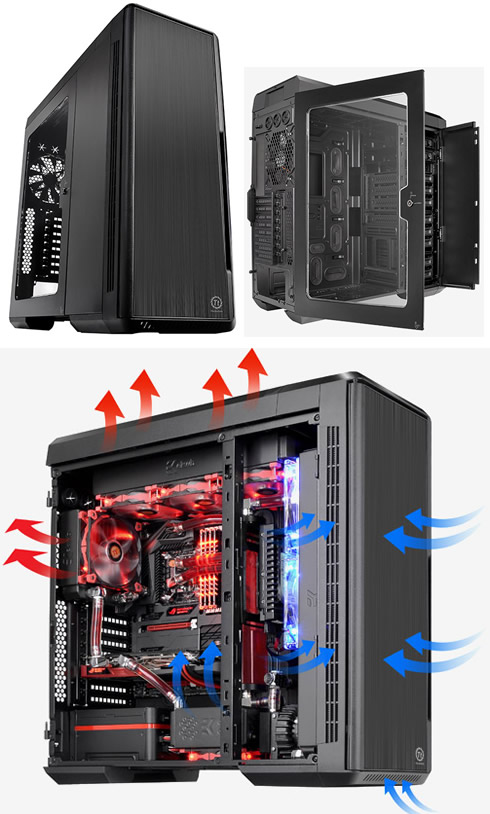 The Urban T81 comes equipped with triple 200mm fans and a 140mm fan. In total, it can house 4x 200mm fans, along with three more 120mm fans.
The tower also supports installations of either front 360mm/top 420mm or front 420mm/top 360mm radiators, along with rear120mm and bottom 120/240mm radiators.
Model
Urban T81
P/N
CA-1B7-00F1WN-00
Case Type
Full Tower
Dimension (H x W x D)
585 x 235 x 602 mm
(23 x 9.3 x 23.7 inch)
Net Weight
13.8 Kg / 30.4 lb
Side Panel
Transparent Window
Color
Exterior & Interior : Black
Material
SECC
Cooling System
Front (intake):
200 x 200 x 30 mm fan (600~800rpm, 13~15dBA) x 2
Rear (exhaust):
140 x 140 x 25 mm Turbo fan (1000rpm, 16dBA)
Top (exhaust):
200 x 200 x 30 mm fan (600~800rpm, 13~15dBA)
Drive Bays
-Accessible : 2 x 5.25'',1 x 3.5'' (Converted from one 5.25" drive bay)
-Hidden : 8 x 3.5'' or 8 x 2.5''
Expansion Slots
8
Motherboards
9.6" x 9.6" (Micro ATX), 12" x 9.6" (ATX), 12" x 13" (Extend ATX)
I/O Port
USB 3.0 x 2,USB 2.0 x 4, HD Audio x 1,Fan Speed Control
PSU
Standard PS2 PSU (optional)
LCS Upgradable
Supports 1/2", 3/8", 1/4" water tube
Fan Support
Front:
1 x 120mm or 2 x 120mm or 3 x 120mm
1 x 140mm or 2 x 140mm
1 x 200mm or 2 x 200mm
Top:
1 x 120mm or 2 x 120mm or 3 x 120mm
1 x 140mm or 2 x 140mm
1 x 200mm or 2 x 200mm
Rear:
1 x 120mm or 1 x 140mm
Bottom:
1 x 120mm or 2 x 120mm
1 x 140mm or 2 x 140mm
Radiator Support
Front:
1 x 120mm or 1 x 240mm or 1 x 360mm
1 x 140mm or 1 x 280mm or 1 x 420mm
Top:
1 x 120mm or 1 x 240mm or 1 x 360mm
1 x 140mm or 1 x 280mm or 1 x 420mm
Rear:
1 x 120mm or 1 x 140mm
Bottom:
1 x 120mm or 1 x 240mm
1 x 140mm or 1 x 280mm
Other
CPU cooler height limitation: 180mm
VGA length limitation: 360mm(with HDD rack)
400mm(without HDD rack)