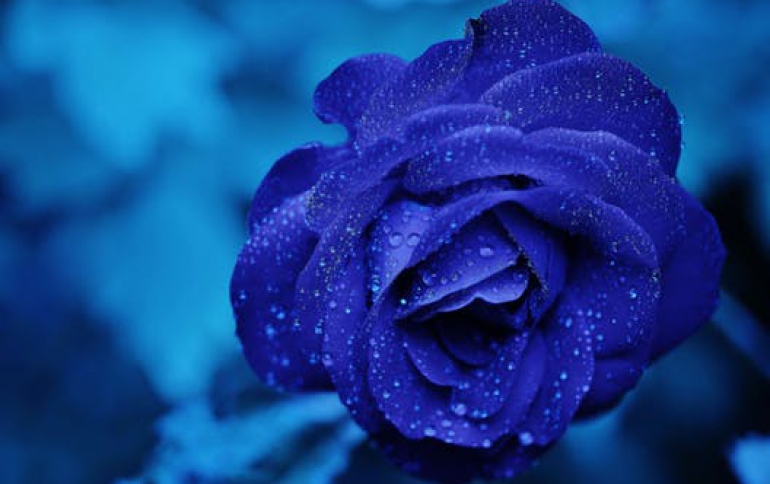 Thermaltake Releases New Contac 39 and Contac 30 CPU Air Coolers
Thermaltake is adding the Thermaltake Contac 39 and Contac 30 CPU air cooling to its series of value CPU cooling solutions. The Contac 39 is using dual blue LED fans and the Contac 30 a single fan and improved curved aluminum fins of heat sink that reduce back air resistance and grant for a better heat dissipation. Moreover, the new designed multifunctional surface-mount with back-plate will support all Intel and AMD chipsets as well as the latest Intel Sandy Bridge-E Socket LGA-2011.
The Contac 39 and Contac 30 adopt the direct touch technology with three 8mm heat pipes along with 120mm PWM fans that automatically adjust the fans' speed between 800~2000 RPM. The fans are connected with anti-vibration soft mounts allow easy access for installation and removal of cleaning as well as decrease the noise while the fans operate.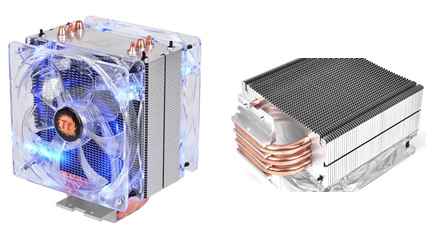 Specifications

Contac 39
Heatsink Dimension: 120*103.8*159.5mm (L x W x H)
Heatsink Material:
Aluminum Fins
Aluminum Base
Heatpipe: 8mm x 3
Fan Dimension: 120 x 120 x 25 mm (L x W x H)
Rated Voltage: 12 V
Started Voltage: 9 V
Rated Current: Low:0.10A, High:0.25A
Power Input: 1.2W (Max 3.0W)
Fan Speed: 800 ~ 2000RPM (PWM)
Air Flow: 29.434 ~ 72.084 CFM
Air Pressure: 0.356 ~ 1.985(mmH2O)
Noise: 15.0 ~ 33.2dBA
Life Time: 30,000 Hours
Connector: 4Pin
Weight: 645g
Contac 30
Heatsink Dimension: 120 x 76.9 x 159 mm (L x W x H)
Heatsink Material:
Aluminum Fins
Aluminum Base
Heatpipe: 8mm x 3
Fan Dimension: 120 x 120 x 25 mm (L x W x H)
Rated Voltage: 12 V
Started Voltage: 9 V
Rated Current: Low: 0.10A High:0.25A
Power Input: 1.2W (Max 3.0W)
Fan Speed: 800 ~ 2000RPM (PWM)
Air Flow: 29.434 ~ 72.084 CFM
Air Pressure: 0.356 ~ 1.985(mmH2O)
Noise: 15.0 ~ 33.2dBA
Life Time: 30,000 Hours
Connector: 4Pin
Weight: 558g