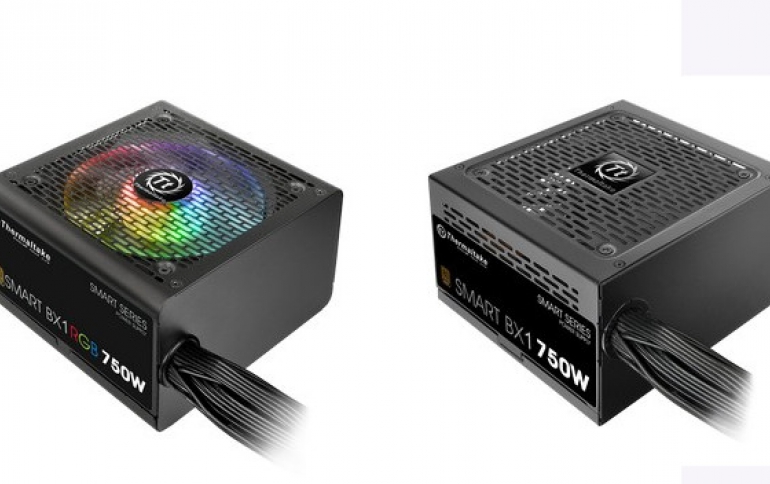 Thermaltake Introduces Smart BX1 RGB and Smart BX1 Series Power Supply Units
Thermaltake unveiled two Bronze-certified, value-oriented power supply series: Smart BX1 RGB and Smart BX1.
The Smart BX1 RGB covers capacities ranging from 550W to 750W while Smart BX1 is available in 450W to 750W, and both come in two different input voltage settings: 100-240V full range and 230V only.
The RGB edition is outfitted with an RGB fan with 10 LEDs to give three lighting modes, seven color options and an LED Off mode to add illumination to the build at the press of the RGB Lighting button.
In addition,. a memory function is built in to remember users last lighting mode selection even after a PC shutdown. Both lineups feature 120mm hydraulic bearing fans with intelligent RPM for cooling, and Japanese Main Capacitors.
To ensure stability, the power output at 40℃ is kept stable and continuous, and the +12V have a maximum ripple of 80mV on +12V, and 40mV for the +5V and +3.3V rails from 0% to 100% load.
However, given that these are more budget-oriented units, they use a non-modular design and don't come with braided cables. Instead, they feature soft black cables that come with sleeve cabling.
The new PSUs are available now, backed by a five-year warranty.