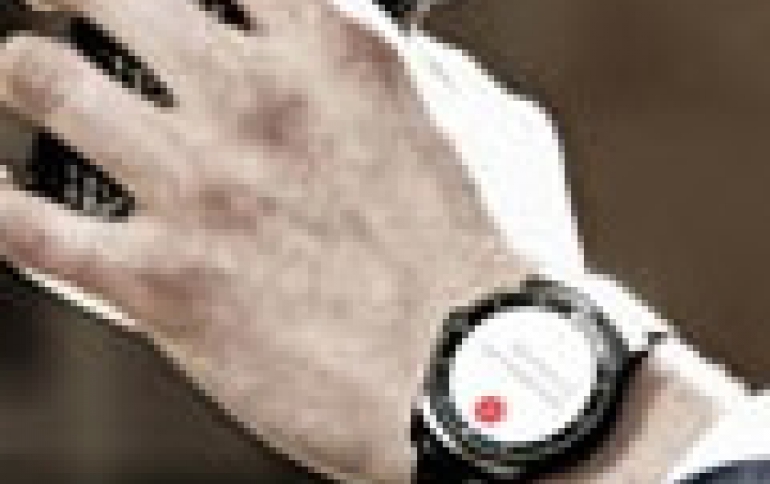 Sony SmartWatch 3 And LG G Watch R Are Rolling Out With Updated Android Wear Software
Both Sony and LG Electronics today annoucned that their corresponding wearable "smartwatches", the Sony Smartwatch 3 and the LG G Watch R, are rolling out by the end of the month. Sony's new SmartWear, SmartWatch 3 is now available for pre-order at Verizon Wireless, coming soon on Google Play and rolling out from the end of this month running packed with the latest Android Wear updates.
Sony's latest generation "smartwatch" is optimised for Android Wear's standalone functionality. Out of the box you'll be able to load songs & playlists to SmartWatch 3's on-board memory, leave your Android smartphone at home and go for a run and track that workout with the in-built GPS sensor and Lifelog.
Sony has also made improvements from SmartWatch 2. The SmartWatch 3 has a 1.6" 320×320 TFT LCD Transflective display for visibility under sunlight, set within a stainless steel back panel. It's rated IP68 and charges using a standard microUSB port.
LG Electronics' newest Android wearable, LG G Watch R, will be available for purchase at retail sites throughout Europe in the beginning of November, followed by key markets in North America, Asia and the Commonwealth of Independent States (CIS) soon after.

The LG G Watch R made its debut at IFA 2014. It is the first watch-style wearable to feature a fully circular Plastic OLED (P-OLED) display, inspired by classical timepieces. The 1.3-inch circular P-OLED display is producing images viewable at all angles even under bright sunlight.
The smartwatch features a classic design encased in stainless steel and aluminum powered by a 410mAh battery. Like the original LG G Watch, the G Watch R is powered by a 1.2GHz Qualcomm Snapdragon 400 processor with 4GB of storage and 512MB of RAM. With an Ingress Protection rating of IP67, the device is protected from dust and water resistant for up to 30 minutes at a maximum depth of one meter. The device s compatible with any 22mm wide watch strap.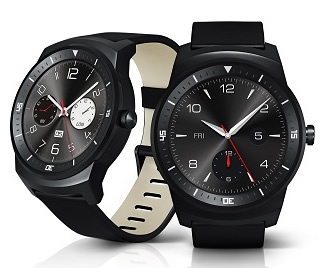 The LG G Watch R offers six new pre-loaded watch faces and improved power savings in ambient mode. The update to Android Wear OS will add more features and functionality to G Watch R such as offline music playback. Updates will be performed through the smartphone with the owner's permission.

Sony Smartwatch 3 specifications
Weight (core unit): 45 g
Display: 1.6" Transflective Display, 320 x 320 pixel
Kit contents:

1 wrist strap
Core unit (removable)
USB cable
Quick startup guide

Compatible: SmartWatch 3 is optimised for devices running on Android 4.3 and later.
Colour variants (wrist strap): Black, Yellow
Performance:

Quad ARM A7, 1.2 Ghz
512 MB RAM, 4 GB eMMC

Controls:

Voice, touch and gesture input
Microphone
On/off/wake up key

Connectors:

Bluetooth 4.0
NFC
Micro USB

Requirements:

Android 4.3
SmartWatch 3 app

Water protected: IP68 rated
Sensors:

Ambient light sensors
Accelerometer
Compass
Gyro
GPS

Battery: 420mA (up to 2 days normal use)

LG G Watch R Key Specifications:
Chipset: 1.2GHz Qualcomm Snapdragon 400
Display: 1.3-inch P-OLED Display (320 x 320)
Memory: 4GB eMMC / 512MB RAM
Battery: 410mAh
Operating System: Android Wear (compatible with smartphones running Android 4.3 and above)
Sensors:

9-Axis (Gyro / Accelerometer / Compass)
Barometer
PPG (Heart Rate Monitor)

Color: Black
Other: Dust and Water Resistant (IP67)