2. The Case
As mentioned before, the case comes in four colors. We received a black case which is the most appropriate in this case. Well, Batman wears black doesn't he?
The front panel is revealed when you open the "panel door" which is actually Batman's mask. A chance to reveal his true identity? Nothing of the sort. Underneath, we find 4 x 5.25" and 2 x 3.5" drive bays.
Contrary to what we are used to, the BAT case has the reset and power button, as well as the exterior ports at the top of the case.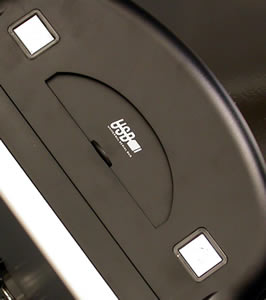 Under the sliding USB marked door, we will find the I/O ports
The side panels are rather fancy, with a bat wing-like design and bat logos.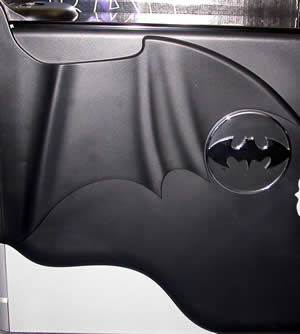 The right side of the case.
On the left side we find the Bat wing design with a ventilation grill and and air conductor with an 80mm fan.
The left side with the Batman logo and fan.
The rear side of the case, holds the rear exhaust system slots (2x80mm), the motherboard slots, and expansion slots, as well as the power supply slot.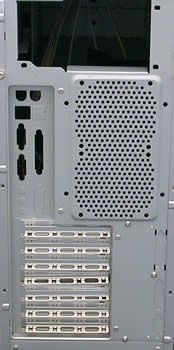 the rear view of the BAT case...
Now that we've seen what the Hero Case looks like, lets move on to the interior of the case and the installation.