7. CD Writing Quality - Plextools

We measured the C1 / C2 error rate on the recorded discs we burned at the various supported writing speeds. The software we used is the latest PleXTools Professional and in particular the built-in Q-Check utility. The Plextor PX-716A was used as the reader.
- SKC 80min 52X @ 40X
- Moser Baer 80min 52X @ 40X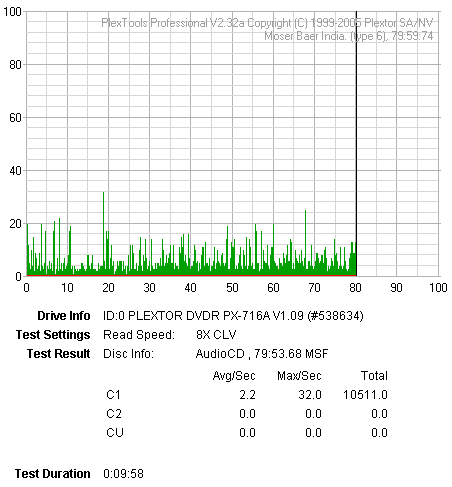 - Maxell 80min 48X @ 32X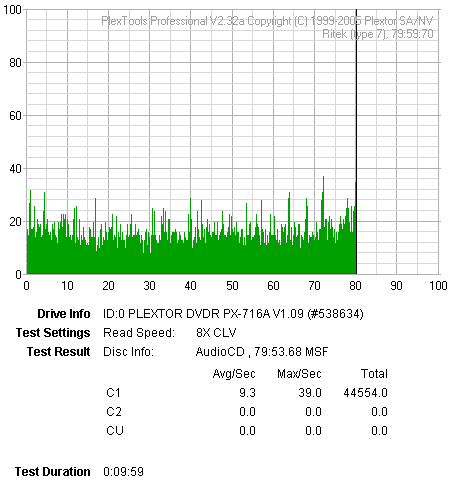 - BenQ 80min 52X @ 32X
- Traxdata 80min 52X @ 32X
- Summary
According to the above scans produced with Plextools Q-check, the reported C1 levels were low but extremely high C2 values were reported in the case of Traxdata media, while SKC seems to offer the best quality. Overall, the quality is very good.