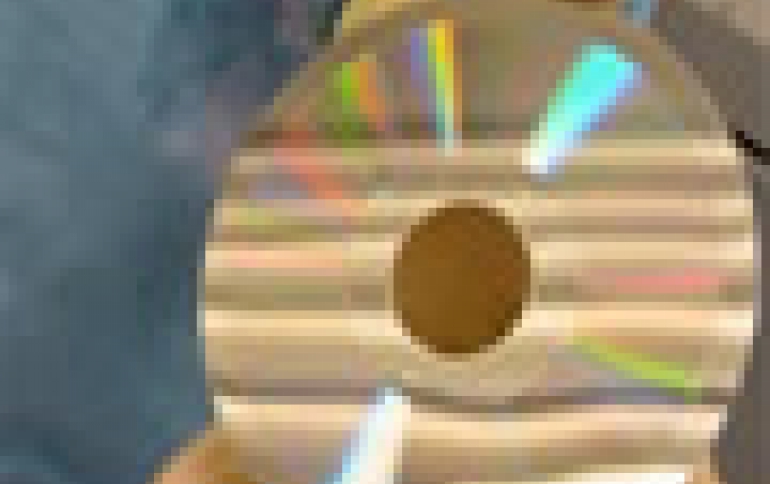 Philips Sells Optical Media & Technology Activities to Moser Baer
Philips today announced the sale of its Philips Optical Media & Technology (OM&T) activities to Moser Baer India Ltd. for an undisclosed amount. The acquisition will complement the existing technology research being done in Moser Baer?s R&D center in India and help the global number two player in the optical media market to further consolidate its leadership position.

"This acquisition is a major strategic milestone for Moser Baer as we implement our strategy to be at the forefront of technology in both the optical and solar photovoltaic (PV) segments." comments Ratul Puri, Executive Director, Moser Baer India.

According to the agreement, all IP created by OM&T will be transferred to Moser Baer. The Joint venture will also focus on development of photovoltaic technologies to support Moser Baer?s PV business.

"This is synergistic move, and I am sure that Moser Baer?s high technology manufacturing competencies along with OM&T?s R&D capabilities will ensure that we see innovative products in the immediate future," said Dr. Nic Kramer, Senior Vice-President, Corporate Investments, Philips International B.V..

While OM&T has been instrumental for developing new optical media solutions and technologies creating new markets via global standardization, its pioneering work in Blu-ray and its status of being the only company outside Japan which is shipping Bluray discs will jumpstart Moser Baer?s objective of being amongst the first few global manufacturers of the Blu-ray disc.

Moser Baer?s proprietary patented L2H (low to high) technology, along with OM&T competencies in the H2L (high to low) technology will ensure that Moser Baer leads in Blu-ray disc technology and manufacture. Having already established a first mover advantage in HD DVD-R format, the company will now extend its position in the Blu-ray media as well as other new formats like Holographic Storage.

According to Girish Baluja, COO, Blank Optical Media, Moser Baer India, "OM&T brings to MBI not only its state-of-the-art Blu-ray disc testing and manufacturing capabilities, world class mastering and stamper making expertise, test and professional discs opportunities? but also a pool of highly qualified scientists and engineers. This talented pool will augment Moser Baer?s capabilities in the areas of optical media, PV and beyond."

"I am excited about the opportunity to join Moser Baer. I believe that the combined R&D efforts will ensure that we can become a hub of global optical media and photovoltaic research in the world," said Dr. Jan van den Brink, GM OM&T.

OM&T will also help Moser Baer?s entry in the Test Disc market, in which OM&T is a leading player. Test Discs enable disk manufacturers to test and calibrate their drives. With the agreement, Moser Baer will also be able to leverage OM&T?s best in class mastering and stamper making capabilities.

The Dutch company also possesses world class capabilities in thin film, wet chemical processing, optics & concentration and testing procedures which will enable Moser Baer to take a significant leap forward in R&D efforts in multiple PV technology forays.

The sale of OM&T is part of Philips' program to divest certain components businesses, which have to that end been placed in its Corporate Investments portfolio. This transaction represents another step Philips is taking to focus on its Healthcare, Lifestyle and Technology activities supported by the strength of the company's brand.

OM&T employs approximately 50 people in Eindhoven and had turnover in 2006 of approximately EUR 10 million. Until now, OM&T's technology was tested through in-house production. The products were manufactured on own pilot lines located in Eindhoven (The Netherlands).

The transfer of ownership to Moser Baer is effectuated retroactively from January 1, 2007.