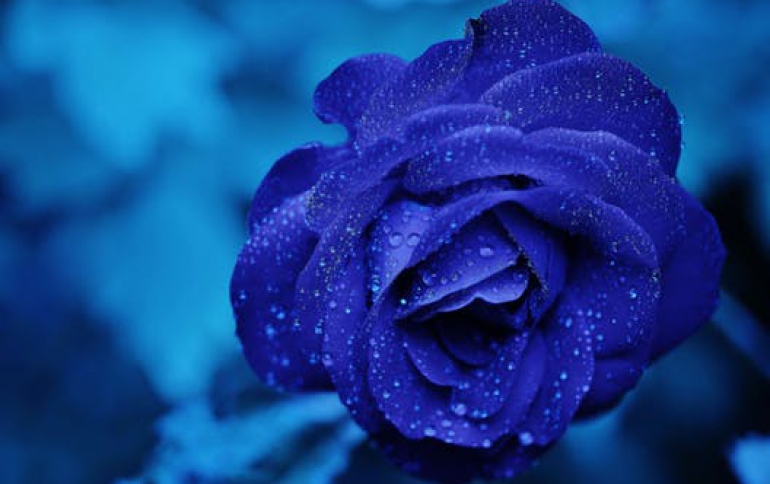 New VALUESTAR L Desktop PCs from NEC
NEC introduced on Tuesday upcoming models of desktop PCs from its new VALUESTAR L series in the slim type and standard type editions. In the NEC VALUESTAR L slim type line, two models were announced, the basic VL300/FD and the upgraded version VL370/FD model.
The difference between the two models lies in their processor. The VL300/FD is powered by an Intel D 346 CPU (3.06GHz) and the VL370/FD is equipped with an Intel Pentium 4 517 (2.93GHz).
Both models feature a super-multi ±R DL DVD drive and include an HDD of 250GB. Graphics are handled by an ATI Radeon Xpress 200 GPU (with built-in video function) and a 512MB memory.
The slim models also provide a USB 2.0x6, Gigabit Ethernet, and a D-Sub interface. In the slim type edition, the two models will be available in Japan at the end of April. The VL300/FD will retail at approximately 170,000 yen ($1,400) and the VL370/FD will sell for 190,000 yen ($1,600).
The VALUESTAR L standard type edition differentiates from the slim type models with its case design. Five models are expected to be released from mid April, but NEC did not present all of them.
The high-end model VL970/FG PC was intoduced. It is run by Intel's Celeron D 346 processor and features Intel's 945GZ Express chipset (with built-in video function) and 512MB of memory.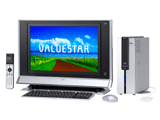 The VL970/FG seen on the picture above includes an analog TV tuner, and an LCD display supporting a resolution of 1,680x1,050.
It provides six USB 2.0 and two IEEE 1394 ports, as well as an SD memory card/Memory Stick card reader.
NEC also presented the low rank model in the standard type, the VL500/FG. Most major specifications are similar to the upgraded version and no details were revealed.
The VL500/FG will sell for 205,000 yen ($1,700) and will be available in the middle of April. The high-end VL970/FG model will be available at the end of April and is priced at 305,000 yen ($2,550).
All new VALUESTAR L Pcs are said to fill in requirements for the upcoming Windows Vista OS.