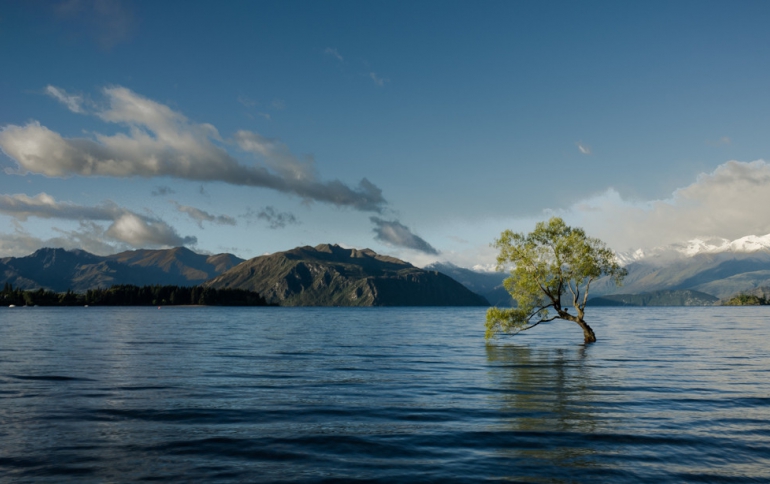 Microsoft to Use a "Planetary Computer" to Process Massive Environmental Data
Microsoft's new biodiversity initiative aims to put data and digital technology to work, including through an ambitious program to aggregate environmental data from around the world and put it to work in a new "Planetary Computer."
The company will combine this with new work to enable its partners and customers to use the resulting output to enhance environmental decision-making in their organizational activities.
Microsoft says that work on biodiversity should be science-led and data-driven. One of the most important steps in this field has come from the United Nations Intergovernmental Science-Policy Platform on Biodiversity and Ecosystem Services (IPBES), which is responsible for monitoring the health of the planet, and which last year issued its first Global Assessment Report on Biodiversity and Ecosystem Services. A quarter of the planet's species are threatened with extinction.
Provided that nobody can solve a problem who doesn't fully understand, Microsoft will aggregate environmental data from around the world and put it to work through computing and machine learning in a new Planetary Computer.
Microsoft will use the Planetary Computer to develop and deploy the digital technology that helps its partners and customers with environmental decision-making in their organizational activities.
A Planetary Computer is a platform that would provide access to trillions of data points collected by people and by machines in space, in the sky, in and on the ground and in the water. One that would allow users to search by geographic location instead of keyword. Where users could go from asking a question about what environments are in their area of interest, to asking where a particular environment exists around the world. A platform that would allow users to provide new kinds of answers to new kinds of questions by providing access to state-of-the-art machine learning tools and the ability to publish new results and predictions as services available to the global community.
This Planetary Computer would provide insights into critical questions that scientists, conservation organizations and businesses already ask every day, often with no easy way to obtain a locally relevant answer. For example, understanding tree density, land use and size of forests has implications for biodiversity conservation and climate change mitigation.
This Planetary Computer is incredibly complex, so Microfot is partnering with the organizations best suited to advance global environmental goals. The company is also are deepening its partnership with Esri, a company that is a market leader in geographical information system software with years of experience building environmental monitoring solutions.
From mapping forest loss to combating elephant poaching, organizations depend on Esri's tools and expertise to understand and protect the ecosystems in which they operate.
The company will also support and advocate for public policy initiatives that measure and manage ecosystems at the national and global scale.
Microsoft also announced that it is entering the next phase of its AI for Earth program, dedicated to building this Planetary Computer platform through dedicated investments in infrastructure development. Microsoft will provide its AI for Earth community – more than 500 grants in 81 countries – access to the world's critical environmental datasets, and a computing platform to analyze those datasets on. The company will also further invest in specific environmental solution areas like species identification, land cover mapping, and land use optimization.