1. Introduction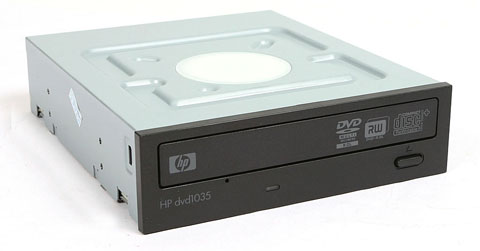 HP's dvd1035i is one of the relatively recent 20X Multiformat drives (official release date: April of 2007). The Super-multi DVD burner is backed by Philips & Lite-On Digital Solutions (PLDS), which currently sells optical disc drives under the brand names of Lite-On and HP.
The DVD burner comes with Nero 7 ESSENTIALS software package (including Nero Express 7 Essentials, Nero ShowTime 3 Essentials, Nero Vision 4 Essentials, Nero Recode 2 Essentials, InCD5 Essentials and Nero PhotoShow Express 4).
As shown in the table below, the maximum DVD speeds are 20X for DVD+R, 8X for DVD+RW, 20X for DVD-R, 6X for DVD-RW, 8X for DVD+R DL, 8X for DVD-R DL, 12X for DVD-RAM and 16X for DVD-ROM.
This drive is based on the MediaTek MT-1898E Chipset, as seen in the pictures below.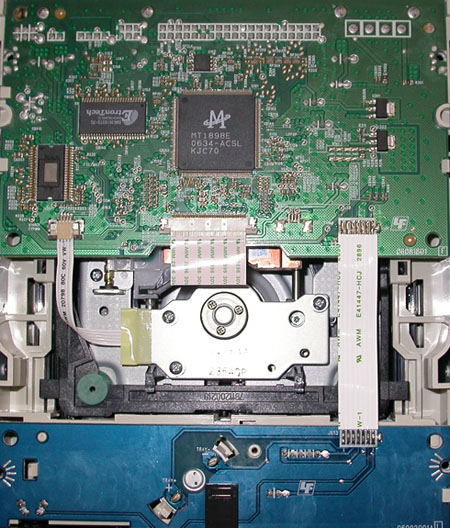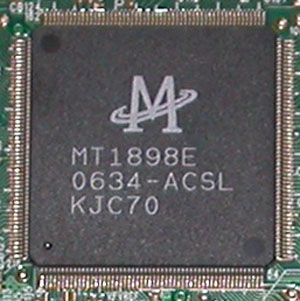 Installation:
The HP DVD1035i drive was recognised by Windows XP as "HP DVD Writer 1035d FH22". The drive's basic features are illustrated below.