HLDS portable DVD Android external Recorder
7. Disc Link Platinum (Amazon FireHD)
Of course the DiscLink app is also present at the Amazon app store. You need to type disc link at the top seach box
The app is free to download
After we install the app, you can star the Disc Link Platinum app, there is an initial wizard to show you the main app features: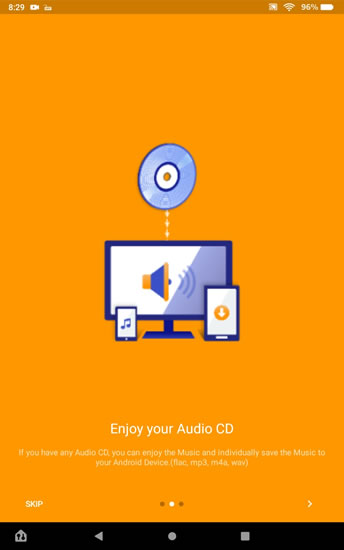 You can to give DiscLink Platinum permission to access the external PortableDVD drive
For our tests we inserted an AudioCD from Pink Floyd - The Dark Side Of The Moon. The app has build-in Gracenote engine and can recognize the inserted AudioCD to present track titles and cover image
It took few seconds and our AudioCD is perfectly playable via the external PortableDVD device.
At the top left area you can acess the app features, like Drive Info, operating system, etv
At the second tab, you can extract the AudioCD contents and convert them to MP3, Flac, WAV or WMA. Just select all or some tracks
Press at the bottom right the AudioCD ripping button
Select the file format
and set parameters if available
And of course where to store files
The process wont take much...
The next tab allows you to backup contents of the Amazon FireHD tablet
Add files from the local storage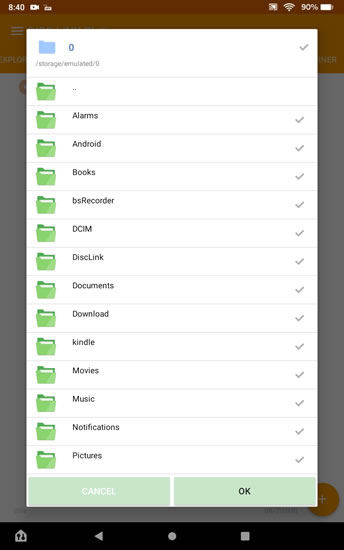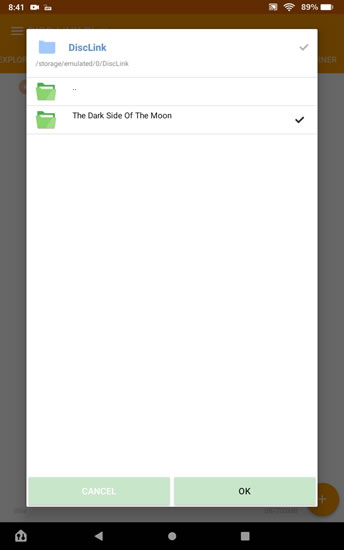 For our test we used the previous extracted Mp3 files
you can set the disc ID title
Before starting the procedure a final warning is available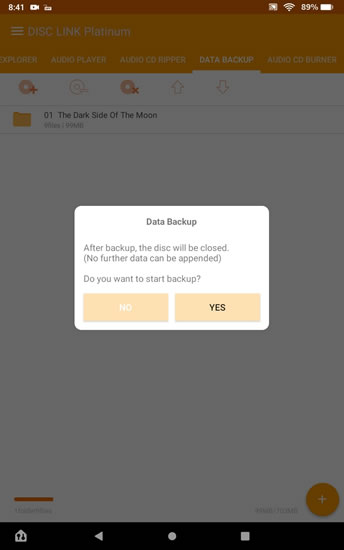 At the last tab you can burn Audio CDs via compressed files (mp3, flac, wma, wav)