Foxconn Rattler P67 review (Quantum Force)
3. BIOS, software
The Foxconn Rattler doesn't have any fancy BIOS like like other motherboards such as the Asus Sabertooth (uEFI) we have recently reviewed. However, it is straightforward and easy to understand, designed by American Megatrends.
The startup screen design is quite simple and clear, and the style is in accordance with the racing pictures of packing.
The following video (HD) gives a quick overview of the Rattler bios options and features. You will find the last tab very useful, where you can set the main DRAM/Voltage and overclocking options.
- Foxconn Aegis Panel
Foxconn offers a Windows fine-tuning software called Aegis Panel. According to Foxconn the tool provides settings of OC gear, overclocking, fan control and alarm function. It also displays system monitoring information such as fan speed, temperature, voltage and CPU clock etc.
After installing the software, it will rest at the right part of your screen.

The right window is the choice area of four main functions. While the left window is the overclocking page so the users can set the CPU multiplier or hardware voltage directly. Moreover, it features hardware monitoring function and the overclocking archived page.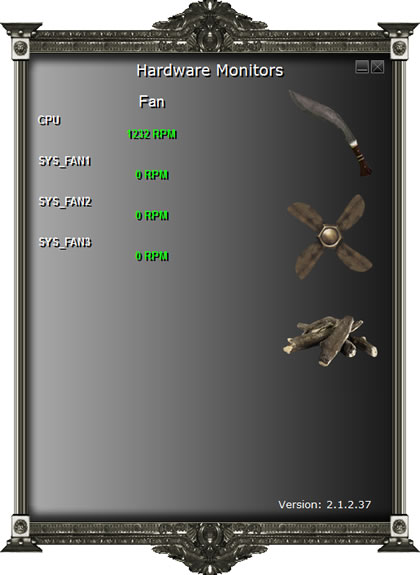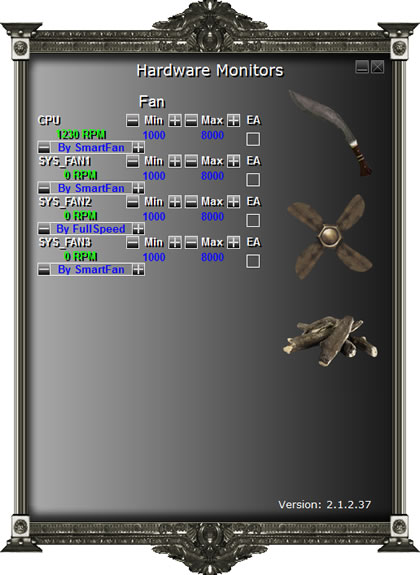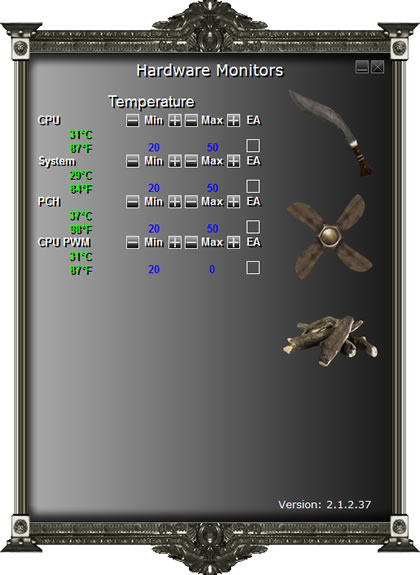 Although the Foxconn Aegis Panel provides some good information and allows you to make some settings under a Windows environment, it left us with an overall impression that it still needs some polishing and new GUI in order to be more competitive with corresponding utilities found in motherboards from Asus or Gigabyte. In the following pages you will see the utility in action during overclocking.