Epson Moverio BT-300 Binocular, See-Through Smart Glasses Debuts At MWC
Epson announced the third generation of its Moverio smart glasses for augmented reality. On display at Mobile World Congress in Barcelona, Spain this week, the Moverio BT-300 features Epson's silicon-based OLED (organic light emitting diode) digital display technology, enabling transparent mobile augmented reality (AR) experiences. The Moverio BT-300 is more than 20% lighter than the Moverio BT-200. The glasses are powered by a quad core Intel Atom X5 processor and Android 5.1. An upgraded 5 mega pixel front-facing camera and on-board sensors enable the Moverio BT-300 to more precisely determine the location of objects in the real world. The Si-OLED projection system can then render and lock 3D content to these objects, with no display background or edges in the field of view.
Users still interact with the headset using an external Android touchpad, which is connected to the glasses by a cord.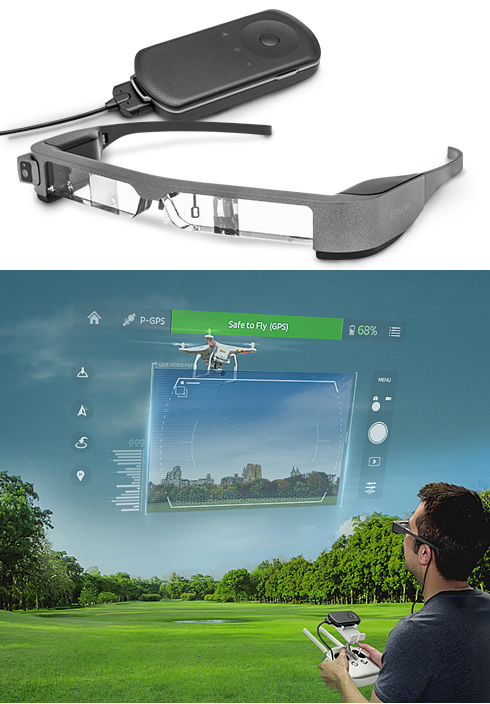 Epson initially released the Moverio glasses with the aim of attracting an audience of consumers who wanted to get the benefits of a big screen TV in small apartments without actually having to use up wall or floor space to see it. The the company is pivoting slightly to try and also reach other users, especially in the western enterprise market.
The headset will be broadly available in the later part of 2016. Epson hasn't finalized the pricing for the device, but the BT-200 costs $699, and the upgraded version will likely cost something similar.