Crucial P1 NVMe 1TB SSD review
4. CrystalDiskMark
CrystalDiskMark is a disk benchmark utility provides throughput data based on sequential reads and writes, and random (512K/4K/4KQD32) reads and writes of various sizes. We used both the older v3.04 and the newest v6.0.2 versions of the software, under both compressible and incompressible data modes:
Crucial's P1 exhibited a good sequential read and write performance which matched the drive's specs, although other NVMe SSDs are faster.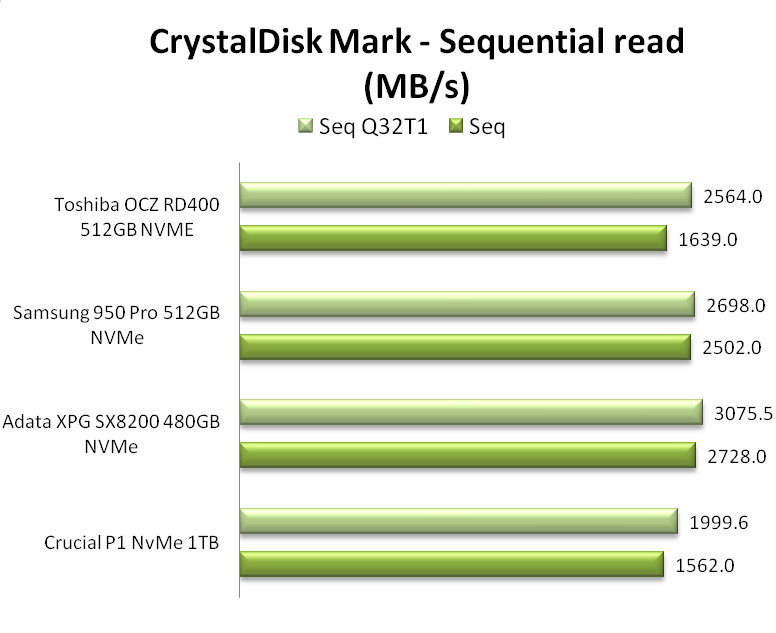 The P1's 4K random read performance at a QD (Queue Depth) of 1 is good, and it also meets its QD32 specification, although such heavy workloads are irrelevant for most desktop file transfers.
The sequential write speed for the P1 was also fast, and its 4K write performance is competitive, although it stays a bit behing when it comes to 4K writes in higher QDs.