be quiet! Pure Loop 2 FX (280mm)
2. Retail Package
For our tests, be quiet! send us their "middle" category model, the Pure Loop 2 FX 280mm, which includes two 140mm ARGB fans. The product costs according to the press releases ~140 Euro, however due to the 20-year brand anniversary launch will be offered at discounts up to 30Euro, available at select partners while stock lasts OR until the end of September, meaning now costs ~100 Euro. After this date, the price would return back to 140 Euro (3 years warranty).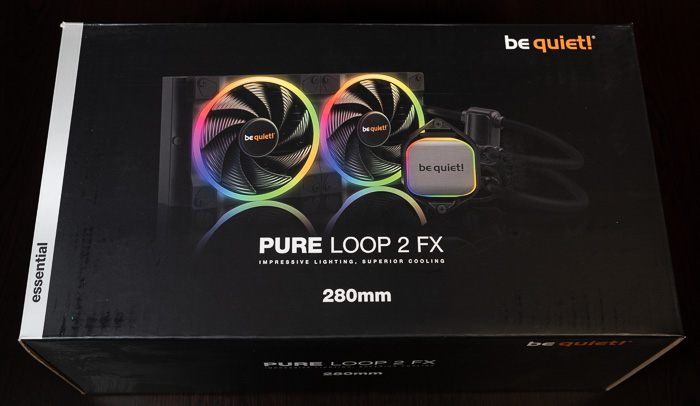 The product supports many Intel: 1700 / 1200 / 2066 / 1150 / 1151 / 1155 / 2011(-3) Square ILM and AMD: AM5 / AM4 sockets. Opening the box unveils the contents, the CPU cooler is at the middle and accessories and everything is well organized and protected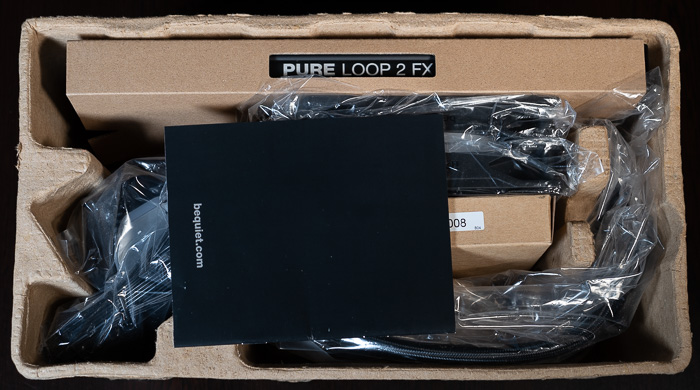 There are many contents included for installing this product.
First of all you will find 2x be quiet! Light Wings 140mm PWM high-speed fans included, with very long power/argb cable (500mm).
be quiet! also included a six way ARGB / PWM controller in order to cover all your needs for either installing Pure Loop 2 FX fans or also other case fans.
As usual, a printed manual is included with many other screws/mounting posts for either Intel/AMD sockets.
The 280mm Pure Loop 2 FX has a big radiator that can fit two 140mm fans. According to its specs it has 317 x 140 x 27mm dimensions and its made out of aluminum / black spray painted.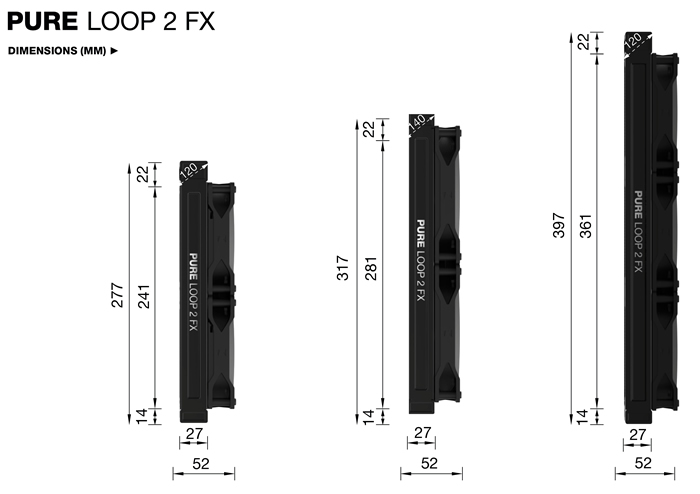 The CPU cooler base/pump is connected to the main body via two tubes with 400mm length.
The mounting part also includes the pump which needs DC power, most modern motherboards does include an AIO Pump header to work with.
The base is made out of copper / nickel plating and also includes a sticker that must be removed before use.
be quiet! has also included a coolant for users who might need it after 2-3 years of constant use, there is a refill port at the main radiator body.