18. AIBooster - Overclocking
Below, you can see the main layout of the AIBooster software.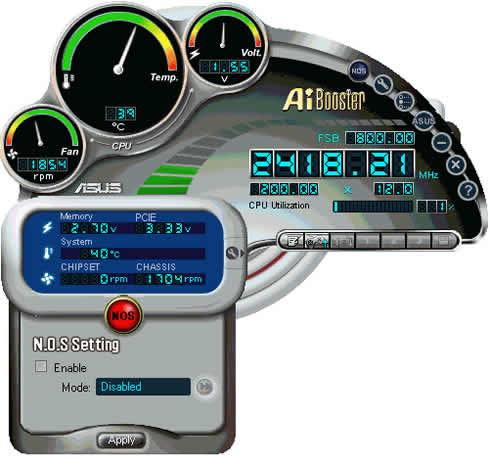 With AIBooster, you can actually control all the functions that the BIOS offers, through this graphical environment within the OS.
There are rumours that with BIOS versions lower than 1005, AIBooster had some problems changing the operating frequency, or even hangs when overclocked.
All the tests we did were with BIOS version 1005, and we got a stable system running at 2700.8MHz. However, we downgraded to BIOS version 1004 and we did not have any problems.