16. BIOS
Below you will find some screenshots of the Phoenix BIOS utility (version 1005).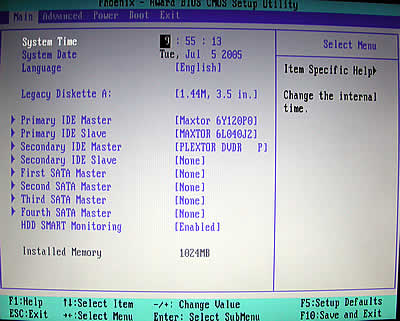 Bios main Screen

Advanced Features tab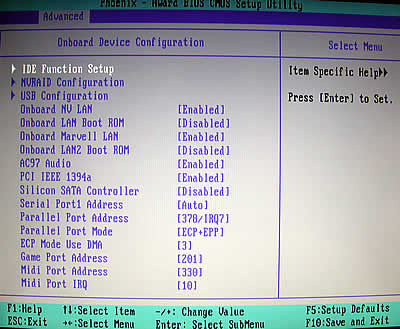 Onboard Device Configuration
Here, you can configure all the on-board devices of the A8N-SLI Premium. Almost the same options as with the Deluxe version.

SLI Configuration tab
Now this is something new. As mentioned before, there is no SLI Selector card, but you can now change the SLI configuration from within the BIOS. So, this is where you should go to change SLI mode.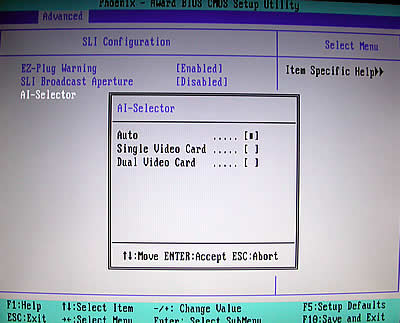 AI Selector

No overclock profile (Manual settings)

AI Overclock Profile

AI N.O.S. Overclock Profile

VGA Overclock settings

Q-Fan2 controller and system monitor