17. Bundled Software
In the retail package, ASUS included a software CD with several useful programs that you can use to monitor or overclock your system.
This is the AI Selector software, used to change from Single VGA mode to Dual VGA mode (SLI). Unfortunately, after each change, a system restart is required. So, since you need to restart the system in any case, why not change the settings through the BIOS? ASUS thought that novice users that don't want to mess around with the BIOS can now change the SLI mode more easily.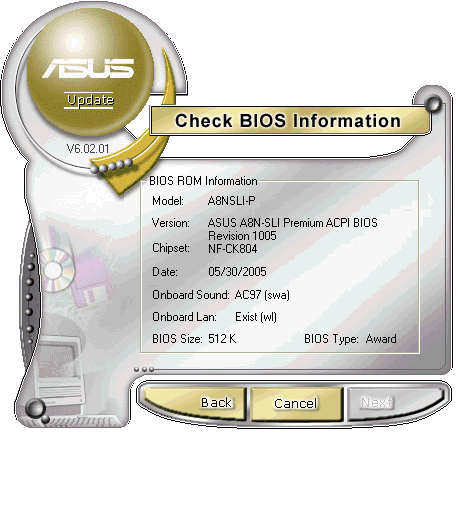 ASUS update is a utility that helps you check your BIOS version, search the internet for an updated version and update the BIOS if required. The whole procedure is done from within Windows XP, with no need to create any boot disk or use any special updater. However, if you do know how to update the BIOS under "pure DOS", then is strongly advised for you to do so.
Cool&Quiet will monitor your CPU frequency and CPU voltage.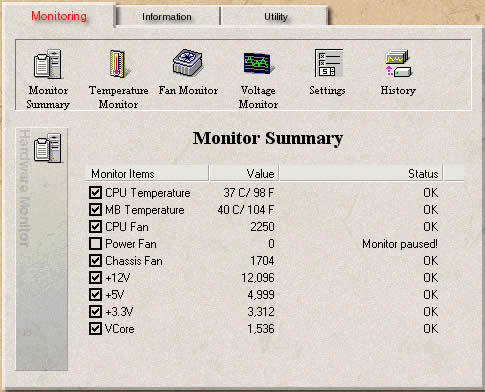 ASUS Probe is a monitoring utility. You might notice that the Power Fan speed monitor indicates 0 RPM. In the Deluxe version, the Power Fan monitor was replaced by the chipset Fan monitor (nForce4). However, since there is no fan on the nForce4 chip, the indicator shows 0RPM.
If you do have a PSU that uses a 3-pin connector for fan monitoring, you should not connect it to the power fan connectors, but to the chipset fan connector. ASUS mixed things up a little in this case.