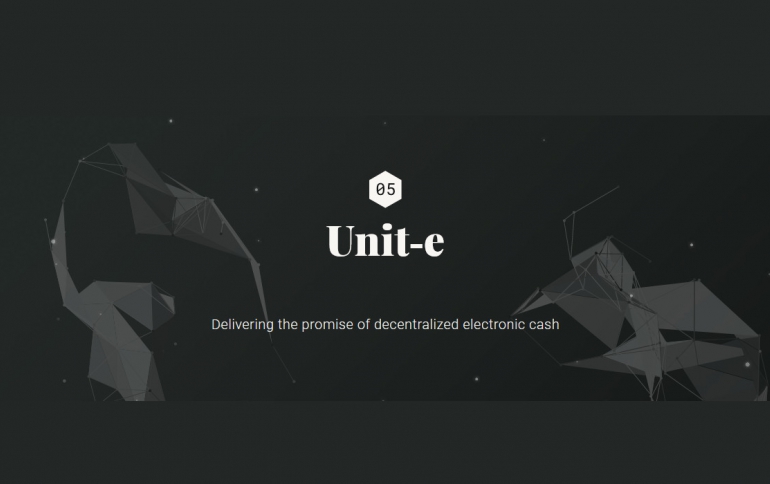 Academics Launch the Unit-e Decentralized Payments Network
Leading academics have joined forces to tackle unsolved challenges of Blockchain scalability and have officially launched Unit-e, a globally scalable decentralized payments system.
Professors from seven U.S. colleges including the Massachusetts Institute of Technology, Stanford University and University of California, Berkeley have teamed up to create a digital currency that they hope can achieve speeds Bitcoin users can only dream of without compromising on its core tenant of decentralization. The goal is to create a cryptocurrency that's designed to do what Bitcoin has proved incapable of: processing thousands of transactions a second.
The Unit-e, as the virtual currency is called, is the first initiative of Distributed Technology Research (DTR), a non-profit foundation formed by the academics with backing from hedge fund Pantera Capital Management LP to develop decentralized technologies.
DTR is funding research to address the entire blockchain technology stack to deliver scalable performance.
"The blockchain and digital currency markets are at an interesting crossroads, reminiscent of the inflection points reached when industries such as telecom and the internet were coming of age," said Babak Dastmaltschi, Chairman of the DTR Foundation Council. "These are transformative times. We are nearing the point where every person in the world is connected together. Advancements in distributed technologies will enable open networks, avoiding the need for centralized authorities. DTR was formed with the goal of enabling and supporting this revolution, and it is in this vein that we unveil Unit-e."
The Foundation was established with the belief that distributed trust will be at the core of our society and that innovative new research and development is needed to achieve this. Its mission is to promote large-scale collaboration across industry and academia by linking together a global community of thought leaders, developers and researchers across fields ranging from networking, distributed storage, information theory, communication theory, incentive design, game theory and cryptography.
"In the 10 years since Bitcoin first emerged, blockchains have developed from a novel idea to a field of academic research," said Giulia Fanti, a lead researcher for DTR and Assistant Professor of Electrical and Computer Engineering at Carnegie Mellon University. "Our approach is to first understand fundamental limits on blockchain performance, then to develop solutions that operate as close to these limits as possible, with results that are provable within a rigorous theoretical framework."
As a non-profit, all the Foundation's resources must be directed towards supporting research and development. DTR is committed to growing both the research collaboration and the Unit-e open-source developer community globally with ongoing support and funding.
The solutions published to date seek to form a holistic package addressing each layer of the blockchain technology stack: consensus, sharding, payment channels, privacy and security, and economics and incentives. DTR's vision for a consummate research program on blockchains is set out in a research manifesto, "Decentralized Payment Systems: Principles and Design," which introduces the architecture of Unit-e and will be published as a research book.
Unit-e core is a top-tier team of open-source and distributed systems engineers based in Berlin, Germany. The team represents 8 nationalities with an average of 10 years of experience building protocols, developer tools, APIs and high-scale software across multiple industries. The team ensures the Unit-e codebase maintains the highest standards for code quality, security, protocol design and open-source readiness.

DTR plans to launch Unit-e in the second half of the year and aims to process as many as 10,000 transactions per second. That's worlds away from the current average of between 3.3 and 7 transactions per second for Bitcoin and 10 to 30 transactions for Ethereum.