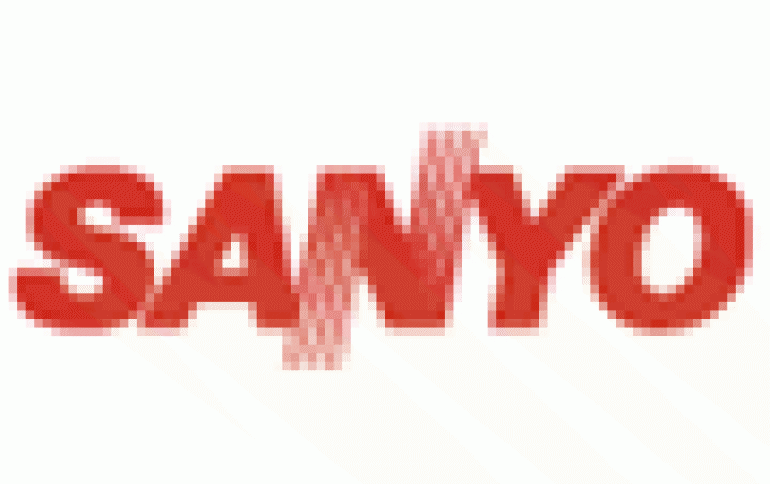 The world's first HD DVD, DVD and CD compatible one chip LSI
SANYO has developed a signal processing LSI for HD DVDs, the next generation consumer disk system.
SANYO achieved on one chip, playback and recording of HD DVDs, current DVDs, and CDs. By utilizing this LSI, it is possible to lower costs and reduce the size of the HD DVD drive and HD DVD player hardware.
"SANYO is proud of the role we continue to play in developing HD DVD based system level solutions and components including our own branded player to be launched in fiscal year 2005." stated Dr. Keiichi Yodoshi Deputy General Manager of SANYO's R&D Headquarters, "HD DVD is advantageous because of its superior compatibility with current generation DVDs and low cost production for ROM disks. This will prove to be a big edge in popularizing HD DVD ROM contents"
SANYO plans to release this key component LSI to the market the second quarter of 2006. With the expected rapid proliferation of products in the consumer electronics field, HD DVD players and recorders that utilize this LSI will quickly appear in the market.
Major Features
The HD DVD encoder/decoder circuit, the DVD and CD encoder/decoder circuit and the CPU were all integrated in one chip. This simplified circuitry enables the record and playback of HD DVDs, DVDs and CDs.
The newly developed HD DVD digital read channel circuit and adaptive control circuit, enables high quality signal playback for each HD DVD, DVD and CD disk.
Successfully made the LSI size compact by integrating the DVD/CD circuit and the HD DVD circuit with the error correction circuit block. By optimizing various signal processing architectures, SANYO achieved full backwards compatibility.

As a result, along with making the overall circuit area smaller, SANYO was able to achieve compatibility with HD DVD, DVD and CD, which will lead to a reduction in costs and lower power consumption.

Newly developed three-wavelength compatible drive LSI

Package

216pin LQFP

Processes

0.18 micrometer CMOS

Power source

Analog: 3.3V
Digital: 3.3V (internal: 1.8V)

Functions

HD-DVD: playback/record
DVD: ±R/RW playback/record, RAM playback
CD: ROM, R, RW playback/record

SANYO achieved on one chip, playback and recording of HD DVDs, current DVDs, and CDs. By utilizing this LSI, it is possible to lower costs and reduce the size of the HD DVD drive and HD DVD player hardware.

"SANYO is proud of the role we continue to play in developing HD DVD based system level solutions and components including our own branded player to be launched in fiscal year 2005." stated Dr. Keiichi Yodoshi Deputy General Manager of SANYO's R&D Headquarters, "HD DVD is advantageous because of its superior compatibility with current generation DVDs and low cost production for ROM disks. This will prove to be a big edge in popularizing HD DVD ROM contents"

SANYO plans to release this key component LSI to the market the second quarter of 2006. With the expected rapid proliferation of products in the consumer electronics field, HD DVD players and recorders that utilize this LSI will quickly appear in the market.

Major Features

The HD DVD encoder/decoder circuit, the DVD and CD encoder/decoder circuit and the CPU were all integrated in one chip. This simplified circuitry enables the record and playback of HD DVDs, DVDs and CDs.
The newly developed HD DVD digital read channel circuit and adaptive control circuit, enables high quality signal playback for each HD DVD, DVD and CD disk.
Successfully made the LSI size compact by integrating the DVD/CD circuit and the HD DVD circuit with the error correction circuit block. By optimizing various signal processing architectures, SANYO achieved full backwards compatibility.

As a result, along with making the overall circuit area smaller, SANYO was able to achieve compatibility with HD DVD, DVD and CD, which will lead to a reduction in costs and lower power consumption.

Newly developed three-wavelength compatible drive LSI

Package

216pin LQFP

Processes

0.18 micrometer CMOS

Power source

Analog: 3.3V
Digital: 3.3V (internal: 1.8V)

Functions

HD-DVD: playback/record
DVD: ±R/RW playback/record, RAM playback
CD: ROM, R, RW playback/record