Volvo Unveils Polestar 2 Electric Car to Compete With Tesla Model 3
Volvo Cars' luxury performance brand Polestar unveiled its first electric sedan on Wednesday, with a price and driving range to rival Tesla's mass market Model 3.
When Volvo rebranded Polestar two years ago, it was off to a somewhat awkward but interesting start as it unveiled its first vehicle, the Polestar 1. The car turned out to be an expensive plug-in hybrid, which quickly sounded outdated compared to the Tesla Model 3.
Now the company claims that with the release of the Polestar 2, it is going "all-electric."
The Polestar 2 is an all-electric sedan built using Volvo's Compact Modular Architecture which also underpins the XC40 crossovern. It can be driven for around 275 miles before it needs recharging.
The Polestar 2 will be the first vehicle with Google Android HMI, which enables an in-car version of Google Assistant. Volvo says it is also "setting up strategic collaborations to give Polestar 2 owners easy and hassle-free access to the world's largest public charging networks."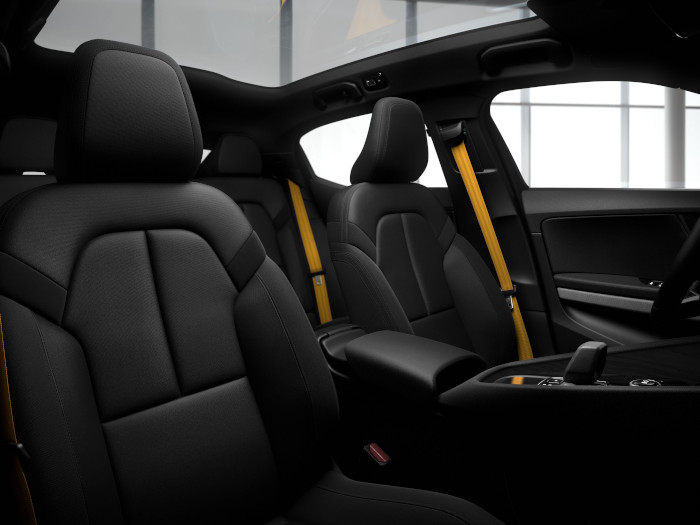 As for the electric powertrain aspect, two electric motors will give the Polestar 2 300kWN (408hp) and 660Nm (487lb-ft). The battery is a 78kWh pack (or 72kWh in China) which should give the Polestar 2 275 miles of range on the EPA test - in line with the Model 3's 260 miles range.
The car will be available for online order initially in China, the United States and Canada as well as six European launch markets.
Polestar CEO Thomas Ingenlath hopes to sell "north of" 50,000 Polestar 2s in the 2-3 years after deliveries start from the first half of 2020. Launch editions in the US will set you back $63,000, or $55,000 once the IRS tax credit is taken into account. Expect a $40,000-ish model to appear in 2020.
Production starts next year in Polestar's new factory in Chengdu, China, although it is already accepting preorders from the launch markets (the US, Canada, China, Belgium, Germany, the Netherlands, Norway, Sweden, and the UK).
Polestar's launch comes as Tesla is trying to ramp up Model 3 sales in Europe and China, where recent government subsidies and programs are boosting the take up of electric vehicles. A cut in subsidies in the United States, in contrast, in dampening demand in the Californian start-up's home market.