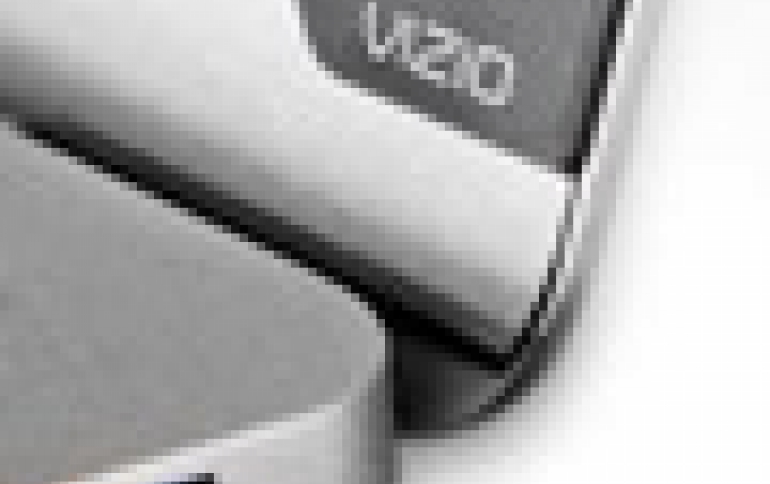 Vizio To Unveil PCs at CES
Television maker Vizio plans to enter the low-priced personalcomputer market with the release of the first products at CES 2012. The company, which ranks as one of the top sellers of televisions in the U.S., will unveil two desktop PCs and three notebooks at the Consumer Electronics Show in Las Vegas next week, Chief Technology Officer Matt McRae said in an interview with Bloomberg. The PCs will run Windows OS and will go on sale by June at " a price that just doesn't seem possible," he said.
Set to launch with Windows 7 in spring 2012, the personal computing line consists of two all-in-one computers, two thin + light notebooks and one notebook.
VIZIO PCs will be a continued progression of the VIZIO Internet Apps (V.I.A.) Ecosystem, which provides an entertainment experience across multiple screens. As the V.I.A. experience spans across the brand's HDTVs, Blu-Ray players, tablets and more.
Vizio's move is expected to increase pressure on HP and other PC makers.
Vizio's desktop PCs will sport 24- or 27-inch screens that hide their electronics within the displays, similar to Apple's iMac. Vizio also plans to offer a notebook with a 15.6- inch screen and two ultra-thin versions with 15.6-inch and 14- inch screens. All the computers will include entertainment features that deliver audio and video to Vizio TVs and speakers.
Vizio also sells an 8-inch tablet computer for $250 to $300. Apple's iPad starts at $499.