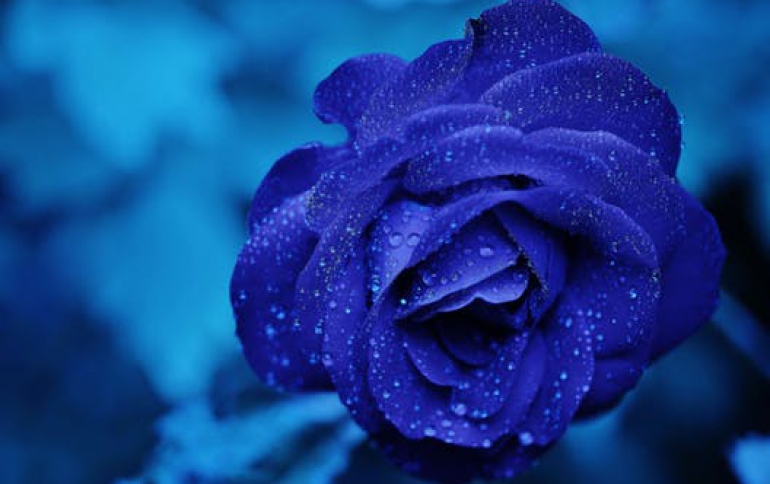 Verbatim goes "Back To The Future" with digital vinyl CD-Rs!
Drawing on nearly a decade of experience in advancing CD technology, Verbatim Corporation unveiled today a new family of CD-R discs that will give baby boomers a blast from the past and younger generations a glimpse at yesterday's popular vinyl record format. Called Digital Vinyl CD-R, the new discs combine the look of a 45-rpm record with today's state-of-the-art CD production technologies. Reminiscent of the 45 rpm records of the '50s, '60s and '70s, the Verbatim Digital Vinyl CD-R discs provide high-speed write performance and broad read compatibility with even the oldest CD drives and players. As with conventional CD-R media, the new Digital Vinyl CDs are excellent for burning and recording personal music mixes. The retro-looking discs are also an excellent way for people to copy their old, delicate LP records onto a premium-quality digital media that won't degrade or lose sound fidelity every time the discs are played. At the same time, users will keep the look and feel of their favorite LPs.

Blend of Yesterday, Today

Digital Vinyl CDs allow people to save all of their LPs onto the latest recording technology that provides a broad range of playback compatibility. LP collectors can copy their records to their PC; and, with the right software, minimize or eliminate hiss and scratch noise that developed over years of playback. The enhanced sounds can then be copied to the new digital vinyl discs so they can be played in the car, a home stereo system or even on a computer. They can even make a second copy and store it for safe-keeping, just in case the original LP is ever lost or destroyed.

"CD burning and peripheral technologies such as audio recording software have provided consumers with the ideal way to enjoy creating collections of individualized music mixes," said Ron Hanafin, Verbatim CD Product Marketing Manager. "Digital Vinyl CD-R will add further satisfaction to the experience with the most unique and distinctive looking CD-R disc to hit the streets today."

Great Business Tool

Because the new Digital Vinyl CD combines the look and feel of yesterday with the rugged quality and performance of today's technology, Hanafin said the discs will also be excellent for businesses to use for mixed media presentations and sales videos. "If you want to make certain your message is seen, send it on a CD disc that looks like a record," he commented. "No matter how old you are -- whether you used to play 45s in your room at night or only saw them in someone's collection -- you simply have to play the disc.

"You may set aside other CD-based presentations so you can look at the information when you have some spare time," he continued, "but it is impossible to dismiss or ignore the Digital Vinyl CD."

Added Data Protection

By using the company's patented dark blue azo dye technology the new discs provide users with excellent read/write performance and superior data fidelity, even when used with today's new higher-speed CD recorders.

The disc's reflective layer is safeguarded with Verbatim's special dual-protective layer. The layer provides longer archival life and protection from scratches on the recording layer that can damage or destroy critical data. Verbatim's complete family of DataLifePlus CD-R media, including the new Digital Vinyl CD-R discs, is the only recordable CD media that includes this double protective layer as standard for enhanced protection against sunlight, high temperature, humidity and handling.

The new Digital Vinyl CD-R discs have been tested and certified by all of the leading drive manufacturers. Like all Verbatim DataLifePlus CD-R media, the new Digital Vinyl discs deliver an estimated archival life of more than 100 years and provide the broadest compatibility possible with current and future CD drives and players.