3. Installation - 1
Before installing Vantec's iCEBERQ6, you have to remove the existing cooling system. It shouldn't be too hard...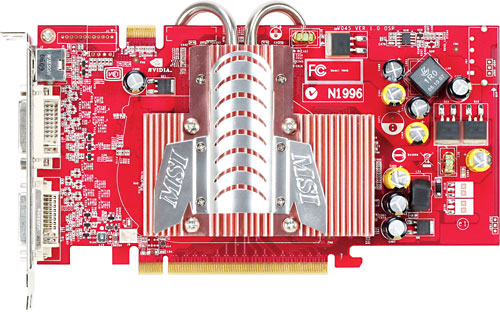 Our card is now totally "naked". You can see the 4 memory chips and the big GPU core.
The first step is to install the memory heatsinks. Peel off a piece of thermal patch and apply it to one of the provided heatsinks.
Remove the protective tape from thermal patch and affix the heatsink to one of the memory chips on the VGA card.
Do the same for the remaining memory chips. All four memory chips are now covered with the memory heatsinks.
Next step is to install the iCEBERQ6 cooler. First you have to remove the protective film from the copper base. As you can see, there are several holes located around the main GPU cooler. They are numbered (1,2,3,4) indicating the positions where you should install the mounting screws. Vantec has an application chart included in the retail package, indicating the best positions for each VGA card. While the chart indicated we should use holes numbered with 3, this didn't line up with our VGA card so we had to find for ourselves the correct holes to use.
Next step, after correctly installed the mounting screws, is to place the cushion spacer: