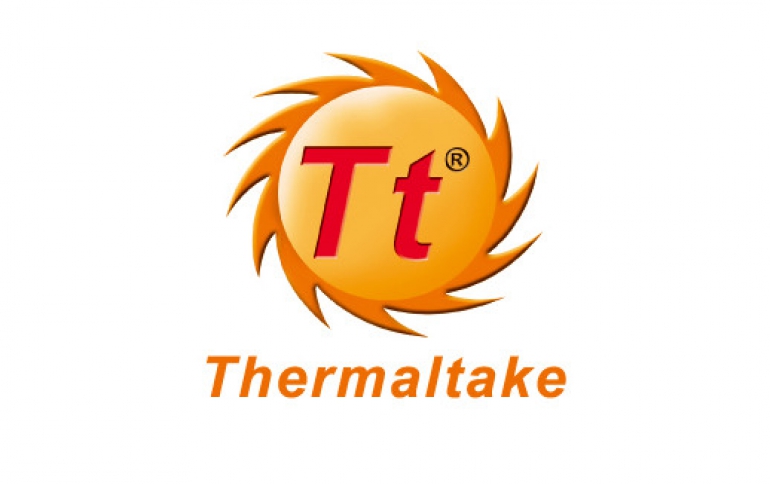 Thermaltake at CES 2020
Thermaltake will unveil a new series of products during the CES 2020 consumer electronics events.
The products to be unveiled include PC hardware for case modders and system builders, ergonomically designed gaming peripherals, and software for system customization. "Game with Your Battlestation" is inspired by Thermaltake's first gaming desk - the Level 20 BattleStation RGB Gaming Desk. With Thermaltake's range of products, users can build their battle station with the latest case, cooler, memory, gaming gear, and gaming furniture.
New PC hardware for Casemodding and DIY enthusiasts - Live demo with liquid cooling
Liquid Cooling Gaming System (LCGS):

Prebuilt and fully customizable liquid cooling gaming PCs.
AMD Ryzen platforms with full tower and mid-tower LCGS demos.

New Chassis:

AH T600: Born to be gaming. A new PC case concept.
View 51: 4-Sided tempered glass vertical ATX Mid Tower PC case.

Distro Series:

DistroCase 350P: Featuring Distro Plate and the new addition to the Core P3 series ATX gaming PC Case.
Distro Plate: compatible with chassis, which can fit 360mm radiator.

Memory Modules:

TOUGHRAM and TOUGHRAM RGB
WaterRam PRO - New liquid-cooled memory with TT RGB Plus software.

Riing Quads:

The first fully addressable RGB rings, 4 lighting rings at front, and 54 LEDs in total.
Available in 12cm and 14cm, including both white and black versions.
New Software
NeonMaker Light Editing Software – a new approach to RGB customization by providing a changeable variation timeline and direction for lighting cycles.
[ARTT] Mobile Augmented Reality App – Allow users to experience Thermaltake fans and RGB memory products in a virtual world.

Ergonomically Designed Gaming Peripherals & Furniture - ToughDesk 300 and CyberChair E500

More New Products
Toughpower PF1 Platinum and GF2 ARGB Gold power supplies, Pacific radiator, waterblock, pump and block.
TK5 cherry silver and cherry blue switch mechanical keyboard, wired and wireless TM5 RGB gaming mouse, TH5/TH5 DTS 7.1 stereo headset, Riing Pro RGB 7.1 headset and Shock XT/Shock XT 7.1 headset will all be on display at CES 2020.
Modders Corey Gregory and Erik Bergwest will also reveal their latest casemods.