5. Testbed
The Titan Skalli cpu cooler comes to full fill the need for an affordable but still efficient cpu cooler. It is a truly universal cooling solution supporting all the currently sold cpu sockets. It's typical design made as believe that we had to do with another average performer for the entry-level, already crowded market. And that's because the cooler is equipped with "only" two heatpipes coupled with the direct contact technology, although the frame-less 100cm fan could make the difference.
The truth is that the performance of the Titan Skalli cooler was beyond our expectations. The cooler managed to position itself among the top performers of the category even under the demanding overclocking conditions of our Core i7-920 test system.
In addition, the Titan Skalli is more quiet that other competitive products. We measured just 41dB with the fan spinning at at full speed.
So we have to do with a well-designed and efficient CPU cooler for the entry-level market, which can be purchased for just $30. Easy installation, compact design and good performance are its basic characteristics, making it ideal for entry level users seeking for a complete CPU cooler that will just do the job. A smart purchase, don't you think?
| | |
| --- | --- |
| Retail package | |
| Design | |
| Motherboard compatibility | |
| Installation time | |
| Copper Base quality | |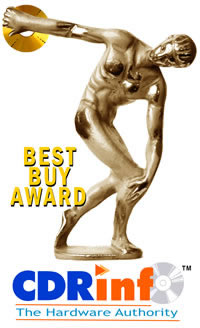 Pros:
+ Good retail package
+ Excellent retail price for its performance
+ Low noise levels, even at full speed
+ Fan supports the PWM function to further reduce noise
+ Works with both AMD/Intel platforms
+ Includes 2 thermal paste tubes
Cons:
- Doesn't include mounting mechanism for adding a second 100mm fan
- Finding a second 100mm fan would be difficult