Synology Introduces the DiskStation DS1019+ NAS for Homes and Small Businesses
Synology has launched the DiskStation DS1019+, a 5-bay desktop NAS that provides performance and expandability, designed for both small businesses or home users.
The NAS comes in a compact chassis design and is featuring a quad-core processor (Celeron J3455, 1.5GHz)), upgradable memory to 8GB (2x DDR3L 4GB), and dual M.2 NVMe SSD slots, which allow users to create a SSD cache without occupying any drive trays.
DS1019+ can also expand to a total of 10 drive bays with expansion units, and has a full storage capacity of 140TB.
Anyone can build their own private cloud with DS1019+. Businesses and home users alike can also share files for collaboration across multiple platforms, and anywhere access allows them to be able to reach their data through a web browser, or they can sync it across different devices for mobile access while they're on-the-go.
With Synology's Active Backup Suite, the DS1019+ can back up Windows computers and servers, VMware virtual machines, and Office 365 and G Suite to a centralized location. Flexible restoration options, including a full image restore or a single file recovery, create a disaster recovery plan that can help safeguard data. With the Active Backup Suite, businesses can configure and monitor all backup tasks from a single place, and can rest assured that all of their important information is backed up in a unified solution, without any additional licensing fees.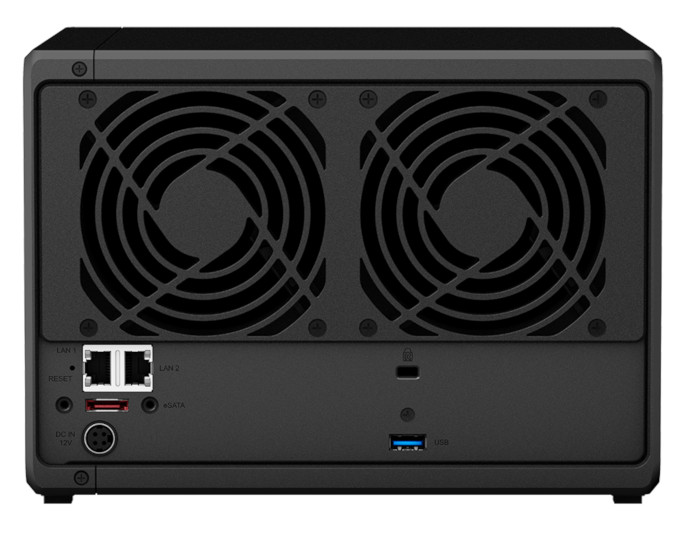 For media enthusiasts, DS1019+ allows users to play their media on streaming devices and organize their photos and music with several packages included on DiskStation Manager. Video Station, for example, helps users manage all of their movies, TV shows, and home videos, and lets them stream to various devices. It supports a wide selection of file formats, allowing anyone to enjoy movies via Apple TV, DLNA devices, mobile devices, and computers.
Synology's photo organization software can help sifting through photos a breeze. It has image recognition technology that automatically identifies people, subjects, and places, and groups them accordingly. Searching by keywords allows users to find the right photo without having to scroll endlessly through all of their images.
This release is available worldwide immediately.