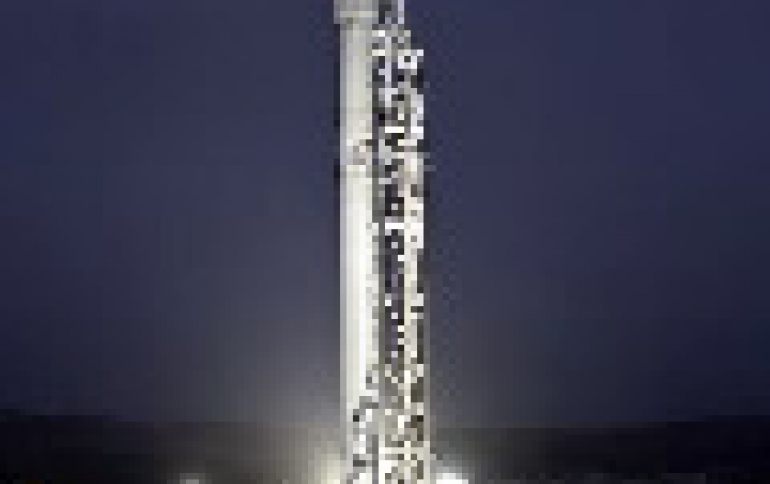 SpaceX Launches Satellites for Iridium
Elon Musk's Space Exploration Technologies has successfully launched its 14th Falcon 9 rocket of the year, bringing the company a step closer to the 20 to 24 total missions it has targeted for 2017.
The morning launch from Vandenberg Air Force Base on California's central coast carried 10 communications satellites for customer Iridium Communications Inc. to low-earth orbit. The satellites will begin deployment about an hour after launch, SpaceX said. The company landed the first stage of the rocket in the Pacific Ocean for future reuse.
The mission was SpaceX's third for Iridium this year. SpaceX will deploy a total of 75 satellites for Iridium by mid-2018, it said.
The company is expected to launch its next rocket Wednesday. The next mission, which will take off from Florida, will deliver a high-powered communications satellite for customers EchoStar Corp. and SES SA.