Sony Announces Pricing and Availability for A8F BRAVIA OLED TVs and 85" Class X900F and X850F Series 4K HDR TVs
Sony's 65" and 55" class A8F BRAVIA OLED series and 85" class X900F and X850F 4K HDR TVs will be available for pre-sale today at Sony authorized retailers including Amazon and Best Buy.
The A8F BRAVIA OLED TVs feature an one slate design, which makes it easy to mount the TV even closer to the wall, and their redesigned vertical stand disappears when placed on TV stands or entertainment centers. Over 8 million self-illuminating pixels are individually controlled by the X1 Extreme processor creating very high contrast and a 4K HDR picture. With Sony's Acoustic Surface technology, the sound comes to you from the entire screen.
Dolby Vision is delivering greater brightness and contrast, as well as a fuller palette of colors. The A8F BRAVIA OLED will support Dolby Vision via a firmware update to be delivered later this year.

For all those looking for bigger 4K HDR TV screen sizes, the X900F and X850F series add 85" class TVs. The X900F also features the X1 Extreme processor, 4K HDR content by incorporating three technologies that improve picture quality: Object-based HDR remaster, Super Bit Mapping 4K HDR and Dual database processing. X-tended Dynamic Range PRO 6x technology ensures dark scenes are darker and bright scenes brighter with up to six times the brightness range of conventional LED TVs. For sports and high speed scenes, particularly in larger screen sizes, Sony's newest technology, X-Motion Clarity, helps keep fast action smooth with images controlled to minimize blur with no loss in brightness.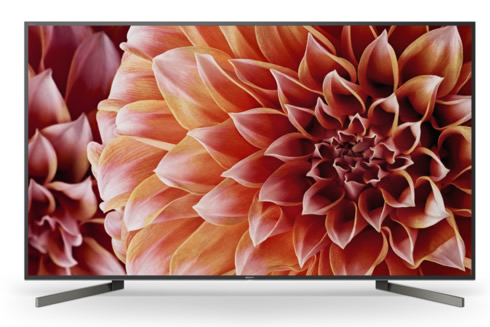 The X850F series features the 4K HDR Processor X1, which together with 4K X-Reality PRO up-converts Standard Definition (SD) and High Definition (HD) content to near 4K High Dynamic Range (HDR) quality. Object-based HDR Remaster technology can detect, analyze and optimize each object in the picture individually to adjust the overall contrast for a more natural picture on screen. Additionally, Super Bit Mapping 4K HDR reveals thousands of shades and gradations of light.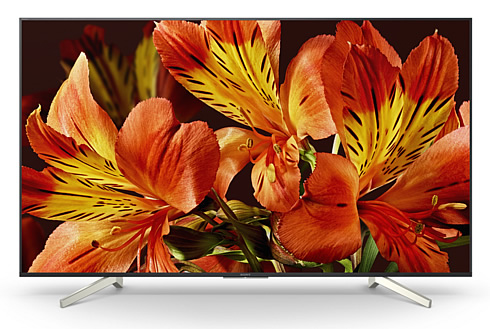 The X900F 4K HDR TVs will support Dolby Vision via a firmware update to be delivered within this year.
Sony new TVs run on the Android OS, meaning you can enjoy apps from Google Play, including YouTube, Netflix, Amazon Video, Hulu, Pandora and more. To make your TV and home even smarter, the A8F BRAVIA OLED, X900F and X850F TVs have Google Assistant built-in. Furthermore, Sony's Android TV works with popular voice assistant speakers such as Sony's own LF-S50G, Google Home or Amazon Alexa.
These models are available for pre-sale now at Best Buy and Amazon at: A8F, X900F, X850F.
Sony XBR-A8F 4K HDR Ultra HD TV Series Line Models
Sony XBR-55XA8F 55" class (54.6" diag) 4K HDR TV, $2,799.99 msrp
Sony XBR-65XA8F 65" class (64.5" diag) 4K HDR TV, $3,799.99 msrp
Sony XBR-X900F 4K HDR Ultra HD TV Series Line Models
Sony XBR-49X900F 49" class (49.6" diag) 4K HDR TV, $1,099.99 msrp
Sony XBR-55X900F 55" class (54.6" diag) 4K HDR TV, $1,499.99 msrp
Sony XBR-65X900F 65" class (64.5" diag) 4K HDR TV, $2,199.99 msrp
Sony XBR-75X900F 75" class (74.5" diag) 4K HDR TV, $3,799.99 msrp
Sony XBR-85X900F 85" class (84.5" diag) 4K HDR TV, $5,299.99 msrp
Sony X850F 4K HDR Ultra HD TV Series Line Models and Prices
Sony XBR-65X850F 65" class (64.5" diag) 4K HDR TV, $1,799.99 msrp
Sony XBR-75X850F 75" class (74.5" diag) 4K HDR TV, $2,999.99 msrp
Sony XBR-85X850F 85" class (84.5" diag) 4K HDR TV, $4,499.99 msrp