4. Memory, CPU
CPU-Z provides more information about the installed processor. The Shuttle X27D uses a dual-core Intel Atom 330 with codename Diamonville @ 1.60GHz. The bus speed is at 133Mhz, while the FSB runs at 532MHz.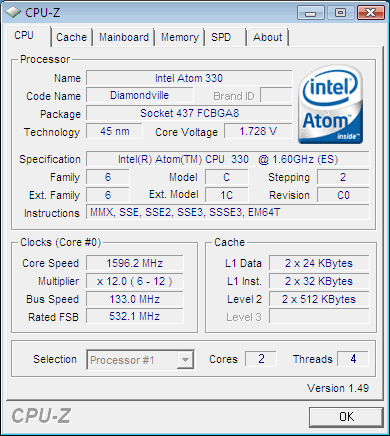 The processor includes HyperThreading:
The box came with the latest BIOS installed: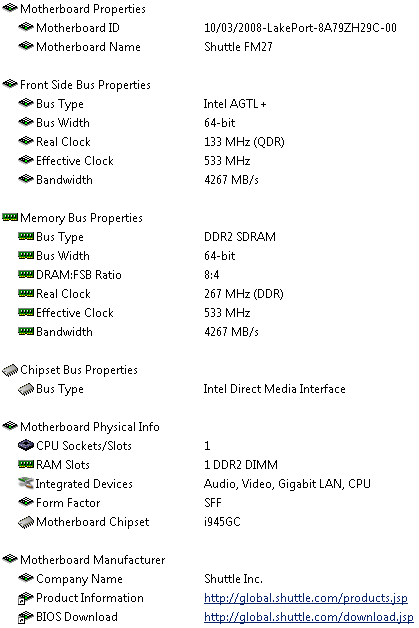 The installed memory module was running at 533MHz with CL4-4-4-12 timings. The box has just one memory socket so you are stuck with 2GB of memory maximum.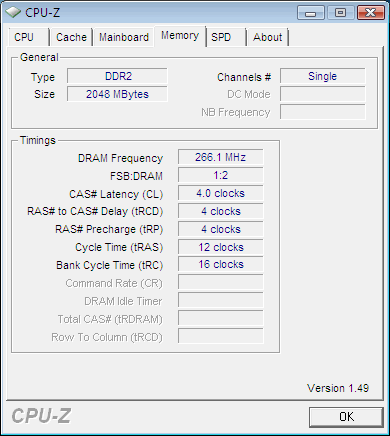 The installed memory module comes from Samsung and it is rated at PC2-6400. At 233Mhz, the Shuttle X27D used the default cache latencies: