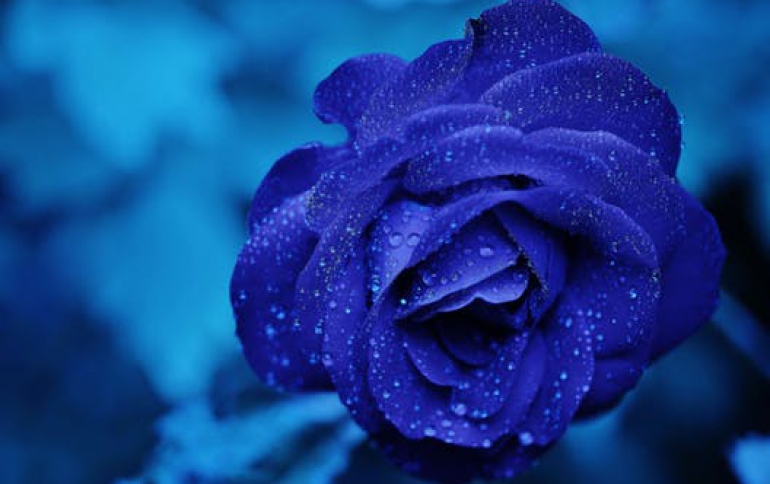 Samsung Introduces First Tizen-Powered Displays
Samsung is launching its P-Series standalone SMART signage, the first Tizen-powered displays. Utilizing the strengths of Tizen as an open source platform as well as in performance and usability, the P-Series displays, including the PHF (700nit brightness) and PMF (500nit brightness; except 32-inch display) models, will also be the first to feature the upgraded fourth generation Samsung SMART Signage Platform (SSSP 4.0).

The new P-Series displays, powered by Tizen, feature the advantages of a cross-architecture, open source platform based on a standards-based HTML5 implementation. The new displays also will enable easier web app development with an upgraded Tizen Emulator and new Remote Debugging Tool.
The slim-designed PHF (43-, 49- and 55-inch) and PMF (32-, 43-, 49- and 55-inch) series standalone displays are the first in Samsung's line-up to showcase content using the SSSP 4.0's reinforced graphics engine. As result, the P-Series displays enjoy animation performance three times better than that of previous SSSP iterations, including enhanced response times and playback. P-Series users relying on real-time audience engagement gain expanded options to deliver clear content. Samsung says that the displays support smooth transitions between a variety of formats, without black screens or interruptions.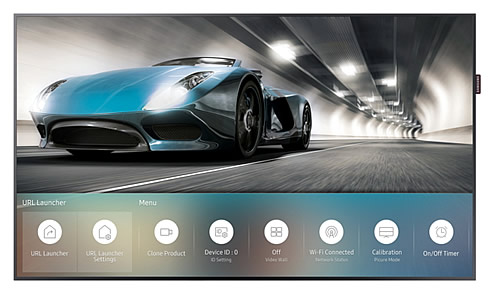 The Tizen-powered P-Series displays are designed for 24/7 operation in any location. Both the PHF and PMF models are IP5X certified, validating their ability to perform at optimal quality when exposed to a range of environmental factors.
Samsung's P-Series displays condense complex display operations into a single hub that does not require external PCs or devices to function. With the new MagicInfo Server 4.0, users can manage their entire signage portfolio through a central remote server in real time and make adjustments across individual displays or display groups from any location. A complementary toolset, including the Web Simulator and Tizen Emulator programs, further extends content development opportunities by enabling users to build and launch web-based management applications directly within the SSSP 4.0 platform.
Samsung's P-Series displays also contain an integrated centralized infrared receiver (IR) to drive more convenient operation.
A slim-depth (29.9 mm.) and narrow bezel (6.9 mm.) design makes Samsung's P-Series displays among the thinnest on the market.