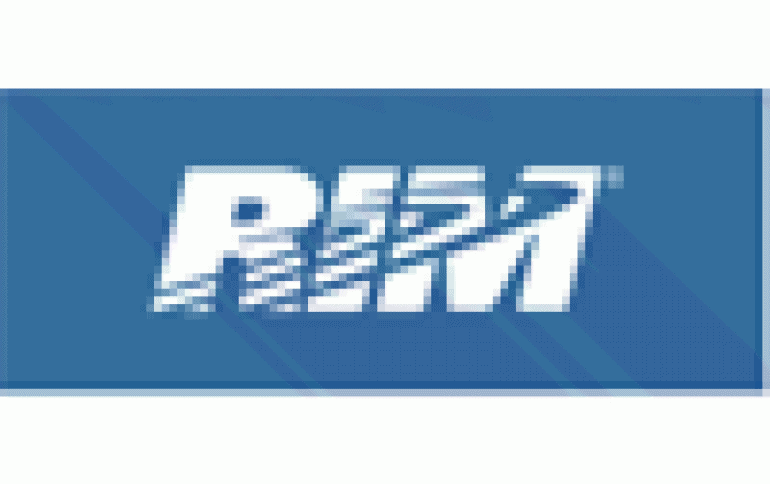 RIM's Profit, Revenue Doubled Last Quarter
Research In Motion (RIM) has announced the results of a very successful financial quarter. During the three months that ended Dec. 1, the company doubled its profit and revenue year over year. Revenue was $1.67 billion, up 22% from the previous quarter and up 100% from the same quarter of last year. Approximately 80% this came from devices, 14% from services, 4% for software, and 2% for other revenue.

RIM's net income for the quarter was $370.5 million, or $0.65 per share, compared with net income of $287.7 million in the prior quarter and net income of $175.2 million in the same quarter of 2006.

Approximately 1.65 million BlackBerry subscriber accounts were added in the quarter, and over 3.9 million devices were shipped. The total BlackBerry subscriber base at the end of the period was approximately 12 million.

Jim Balsillie, Co-CEO, said, "We are pleased to see continuing growth amongst business and government users, with the BlackBerry platform being deployed for a widening range of applications, and we are also pleased with the excellent consumer sales results achieved so far in the holiday buying season."

Looking Ahead

RIM is anticipating another good financial quarter. It predicts revenue during its current one, which will end March 1, 2008, will be between $1.80 and $1.87 billion. The company also predicts that its earnings per share will be in the range of $0.66-$0.70 per share.

In addition, RIM is expecting that its total number of subscribers will go up by approximately 1.82 million during this period.