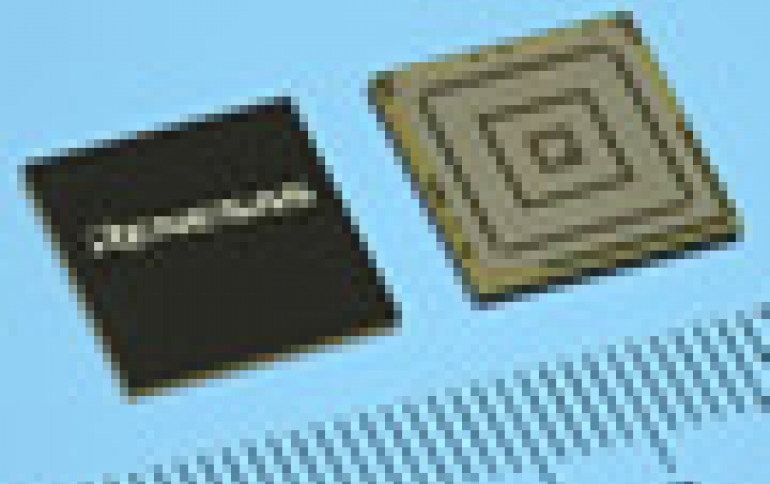 Renesas Introduces First Integrated LTE Triple-Mode Platform For Smartphones
Renesas Electronics today announced the availability of the MP5232, the first single-chip smartphone platform optimised to address the US$150-300 range device market. The MP5232 platform is designed to enable OEMs to accelerate the creation of high volume LTE/HSPA+ capable smartphones, tablets and mobile Internet devices.
At its heart, the Renesas Mobile modem, deployed in over two billion devices to date, delivers high throughput and low power multi-mode FDD and TDD-LTE Category 4 capabilities. Combined with a application processor the platform delivers multi-core computing power, graphics, video and imaging capabilities. The platform also includes RF transceivers, power management and audio solutions.
"We are seeing a number of US$600+ LTE super phone devices being launched in the market, but the industry needs a wider penetration of LTE devices for the business case for LTE to pay off," commented Jean-Marie Rolland, CTO and Executive Vice President of Sales and Marketing for Renesas Mobile Corporation. "The MP5232 platform represents a new category of mobile platform optimised to increase the number of fully-featured, LTE high volume smartphones in the market. By integrating high performing, proven technologies the platform offers a low risk path for device manufacturers to create high volume, premium capability LTE multi-mode products for multiple market segments quickly and effectively, without having to make any compromises in terms of features or user experience."
In addition, the platform benefits from a modem architecture designed to consume the lowest possible power.
Based on the Renesas Mobile's application processor technology, the MP5232 platform promises to deliver a no-compromise user experience with 1.5GHz dual-core computing power, industry-leading graphics, video and imaging capabilities. The platform supports differentiating features including multi-camera and multi-display support, full HD 1080p multi-format video encoding/decoding, stereoscopic 3D (S3D) video and advanced graphics.
Samples of the MP5232 platform are available Q1 2012 to lead OEM's in the form of reference designs together with supporting documentation, software and hardware.