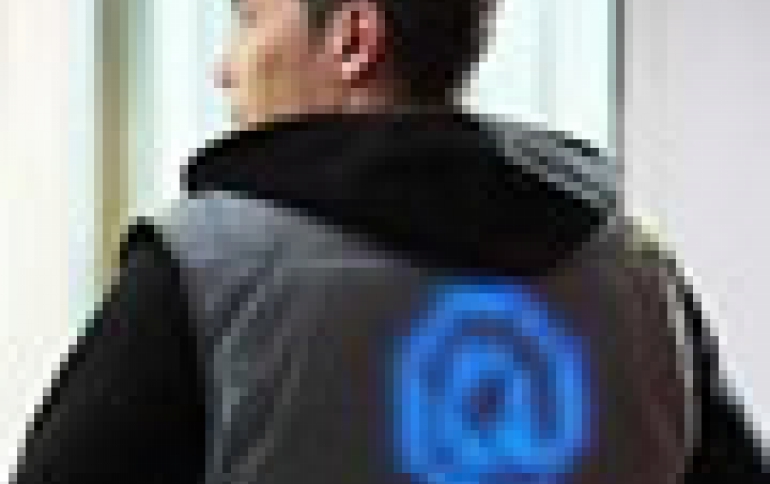 Philips Showcases Lumalive Textile Garments Options
Philips Research intends to impress the visitors at this year?s IFA with a world-first demonstration of promotional jackets and furniture featuring its innovative Lumalive technology. Lumalive textiles make it possible to create fabrics that carry dynamic advertisements, graphics and constantly changing color surfaces. The Philips stand in Hall 22 will act as a showcase for the Lumalive textile products that will be worn by Philips' hostesses and embedded into booth furniture of the Future Zone.

Although the technology has been developed only recently - early prototypes were exhibited at IFA 2005 - Philips Research has made immense progress in fully integrating Lumalive fabrics into garments demonstrated by the jackets worn by Philips' hostesses at the show. These first-generation jackets are ready for commercialization by companies partnering with Philips Research, particularly those in the promotional industry looking for a new, high-impact medium.

Lumalive fabrics feature flexible arrays of colored light-emitting diodes (LEDs) fully integrated into the fabric - without compromising the softness or flexibility of the cloth. These light emitting textiles make it possible to create materials that can carry dynamic messages, graphics or multicolored surfaces.

The Lumalive fabrics only become obvious when they light up to display vivid colored patterns, logos, short text messages or even full color animations. The electronics, batteries and LED arrays are fully integrated and invisible to the observer and wearer. The jackets feature panels of up to 200 by 200 mm², although the active sections can be scaled up to cover much larger areas such as a sofa.