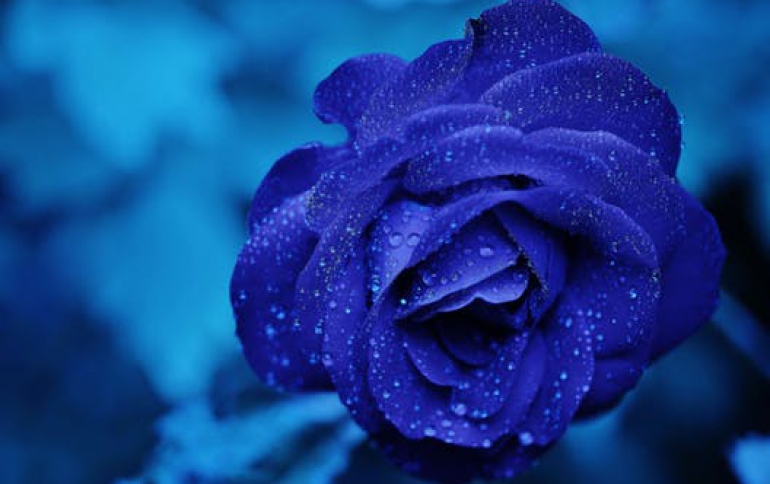 Philips Brings DVD Recording Home to More Consumers
Building on the success of its current DVD Recorders, Philips Consumer Electronics is expanding its line with the introduction of the DVDR985 today at the Consumer Electronics Show (CES) in Las Vegas. Based on DVD+RW technology, the new DVDR985 provides outstanding picture quality and will allow consumers to capture birthday celebrations, holidays, vacations and TV shows on a DVD+RW or DVD+R disc. Consumers then can play the recordings back on most existing and future DVD players. ``With a growth rate that's much faster than that of VHS, DVD is quickly becoming the consumer's choice for home entertainment. With our DVD recorders, Philips gives consumers the future of DVD. Now consumers can record TV programs and capture graduations, weddings and everyday moments and create their own personalized videos on a DVD+RW or DVD+R disc,'' said Mike Lang, general manager, audio/video Philips Consumer Electronics. ``The addition of the DVDR985 demonstrates our commitment to bringing the benefits of the DVD+RW format to more consumers.''

With the competitive suggested retail price of $999.99, the DVDR985 will allow even more consumers to capture their special moments and favorite TV shows on DVD.

Create Your Own Digital Masterpiece

Philips DVD Recorders allow consumers to quickly and easily transfer their most special moments from a camcorder to the DVD Recorder, and record on a DVD+R or DVD+RW disc, depending on the need of the consumer.

For example, a DVD+RW disc is ideal for editing and re-recording on DVDs, and a DVD+R is perfect for preserving special occasions like your daughter's wedding; it won't allow someone to mistakenly record over those treasured moments. A digital i.Link data transfer connection (IEEE1394) easily transfers camcorder video to DVD, preserving the footage in high-quality digital picture and sound.

It also includes a component video input, which offers consumers a high quality analog connection to turn their collections of VHS into higher quality digital recordings.

To make the recording process as easy as possible so that anyone in the family can create a home movie, the recorders create an index picture screen automatically. Similar to that of a commercial DVD movie, the picture screen allows consumers to see what has been recorded and how much disc space is available. With the push of a button on the remote control, consumers can start playing a recording -- no winding or rewinding and no need for a visual search. Now family reunions, dance recitals and little league baseball games can be captured in digital quality forever and enjoyed immediately.

Using the recorder to capture your favorite TV show or college football game on DVD is as easy as pressing a button. Any time during the program, the user can press the record button and the DVD Recorder will start to time shift automatically. Philips DVD Recorders not only record, they also offer convenient editing features that allow the user to do linear editing directly on the recorder, utilizing the TV as a display.

In addition, the DVD+RW media are also interchangeable between the PC and TV platforms. Consumers can record something with their camcorder, store/edit it onto a DVD+RW or DVD+R disc with a Philips DVD Recorder, edit it through Philips DVD+RW PC drive (DVDRW208), and play it back on most existing DVD players or DVD ROM drives. The next time you want to show someone at the office your improved golf stroke from your latest golf lesson, it may be as easy as popping the DVD into your computer.

State-of-the-Art DVD Technology for the Ultimate Viewing Experience

To make discs recorded on Philips DVD Recorders compatible, and for enhanced picture quality, the recorders make use of the same Variable Bitrate Recording (VBR) system used for pre-packaged DVD Video movies. This allows consumers to enjoy the same digital quality levels they enjoy with pre- recorded DVDs. With four different time settings, VBR adjusts the data rate of the recordings based on the amount of motion in the recorded material.

The DVR985 also features a built-in TV tuner and an AC-3 decoder/encoder for superior sound quality.

Philips DVD Recorders also utilize the Crystal Clear Pro(TM) Progressive Scan system with a sophisticated Motion Adaptive System (DCDi(TM) chip by Faroudja), which corrects visual artifacts and optimizes the video image, resulting in razor-sharp picture performance.

In addition to DVD+RW, DVD+R and DVD Video discs, the DVDR985 is compatible with CD, CD-R, CD-RW, DVD-R, S-VCD and VCD discs. Available in February 2002, the DVDR985 has a suggested retail price of $999.

Philip's DVD+RW Drive Rounds Out Philips DVD+RW Offerings

Philips' DVDRW208 allows consumers to quickly and easily create DVD video discs that will play in most DVD ROM drives and DVD Video players. Featuring 4.7 GB of storage space, the DVDRW208 enables consumers to store audio, video and data on a DVD+RW. The first DVD+RW drive from Philips, the DVDRW208 offers speeds of up to 2.5x (3.3 MB/s) for DVD+RW rewriting, 12x for CD recording and 8x for CD rewriting with disc media. The drive features 8x read capacity and 32x read speed for CD discs, making it the one of the most versatile and compatible drives on the market. With the DVDRW208, digital video from a camcorder or PC camera can be made into regular DVDs. The DVD+RW drive also reads and writes video DVDs, data DVDs, audio CDs, CD-R and CD-RW discs. Available now, the DVDR208 has a suggested retail price of $599.