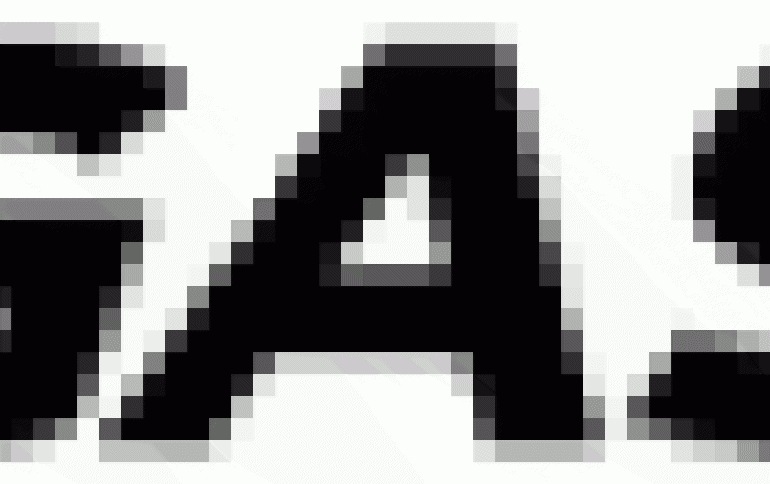 Pegasys Licenses DivX Pro Video Codec for Leading TMPGEnc Software
Partnership Enables TMPGEnc Users to Natively Encode in High-Quality DivX Video.
DivXNetworks, Inc., and Pegasys, Inc. today announced a licensing partnership to include the revolutionary, patent-pending DivX Pro video codec in TMPGEnc 3.0 Xpress, the popular video encoding application from Pegasys.
TMPGEnc 3.0 Xpress is a high quality video encoding software based on the famous TMPGEnc Plus 2.5, to be sold in major Japanese retail stores. The new version has been completely reworked to offer beginning and advanced users improved ease of use and video quality. Under the terms of the partnership, TMPGEnc 3.0 XPress now natively supports DivX video encoding in its workflow, enabling users to create highly compressed, high-quality DivX files from virtually any source.
DivX is among the world's most popular video technologies with over 120 million global users. DivX Pro, the professional version of the popular codec, enables unsurpassed visual quality and compression rations through proprietary encoding tools and techniques including bi-directional encoding, DivX Elektrocompressiongraph™ (EKG) technology, psychovisual modeling, source pre-processing and more. Over 20 million DivX Certified DVD players, portable video players and handheld devices from major manufacturers will ship in 2004 that support the full playback of DivX video files, enabling TMPGEnc 3.0 Xpress users to view their DivX files on a wide variety of devices and platforms.
"TMPGEnc is a very cool encoding application that I personally use on a regular basis, and we are very happy to work with the team at Pegasys to add DivX functionality to their latest version," said Jerome "Gej" Rota, creator of DivX and co-founder of DivXNetworks. "TMPGEnc and DivX Pro fit very well together, as they are both advanced digital video tools that allow anyone to create highly compressed, high-quality video files."
"DivX Pro is an excellent video codec that offers great compression, visual quality and encoding speed," said Hiroyuki Hori of Pegasys. "The addition of DivX Pro to TMPGEnc 3.0 XPress will provide an easy access to the DivX technology to our users in the Japanese market who want to create high-quality videos that can be played back on a number of consumer electronics devices."
For more information on DivX Pro video technology, visit http://www.divxnetworks.com/products/divxpro.php. To learn more about TMPGEnc 3.0 Xpress, see http://www.pegasys-inc.com/en/index.html.