OCZ DDR PC-3200 Dual Channel Gold
4. Tests - Page 2
Initially, we used CPU Z to get all the information about the motherboard, the CPU and the memory timings. As we can see, the memory timings are manually set at 2-2-2-5 from Abit's BIOS and under SPD we see the default settings at 2.5-3-3-7.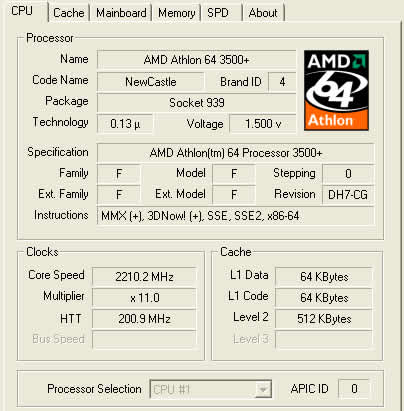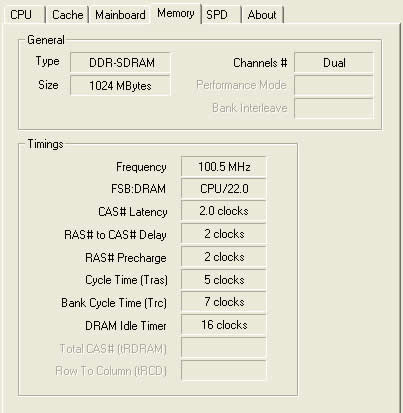 -EVEREST
READ
WRITE
LATENCY
-SISOFT SANDRA
The result from Sandra was satisfactory, but not exactly what we expected, so we must wait and see what will happen when we really start pushing these modules to the limits.
-PCMARK 04
There are 12 system tests - each one designed to represent a certain type of PC usage. By running these tests, PCMark04 stresses the components in a manner, similar to that of stress under real life use. Three test pairs are run concurrently in separate threads. The overall PCMark04 score is calculated based on the tests in the system test suite.

Tests in the system test suite are:
File compression
File uncompression
File encryption
File decryption
Virus scanning
Grammar check
Audio conversion
Image processing
Web page rendering
WMV video compression
DivX video compression
Physics calculation and 3D
PCMark04 scores will initially range between a 1100 and 5000 PCMarks.They are scaled such that an entry level system will score approximately 1100 and a high end system will score approximately 5000.
Again we had good results from the OCZ modules, even without us tampering with the voltages or frequency.