New TiVo Bolt DVR Lets You Skip Commercial Breaks
TiVo's latest DVR model, the Tivo Bolt, will let you skip over entire commercial breaks at the press of a button, instead of having to fast-forward through them every 10 minutes. That's quicker than the 30-second forward feature found on previous TiVos. On the new TiVo Bolt, TiVo will tag the start and end of commercial breaks so that viewers can skip that section when watching on their recordings. The feature will work with about 20 over-the-air and cable channels, including the major broadcast networks, mostly during prime-time hours.
Dish has had a similar feature on its Hopper DVR, which has prompting lawsuits from several TV channels.
The TiVo Bolt also has a "quick mode" that plays back recordings 30 percent faster. The pitch on the audio is adjusted using software so that it won't sound odd. With this and the commercial skipping, it will be possible to watch an hour-long show in roughly a half-hour.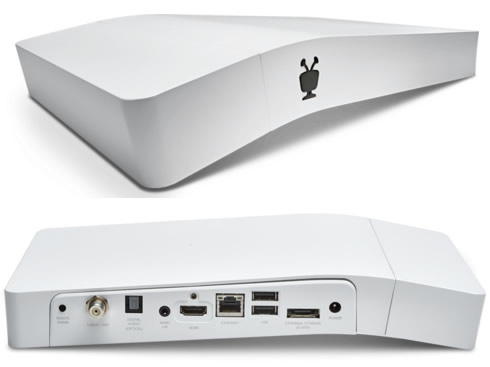 Other features include support for video in Ultra HD, or 4K resolution. The DVR supports simultaneous recording of up to 4 channels and is available in 500GB and 1TB versions.
The TiVo Bolt offers a unified search of both traditional channels and streaming-video services. You can watch streaming video such as Hulu on TiVo, but the commercial skipping and quick playback work only with regular recordings.
The TiVo Bolt starts at $300 and includes one year of free service, which provides programming data and other information needed to tap the device's full capabilities. After that, service costs $15 a month.