MWC: ZTE Unveils The'Gigabit' Proof-of-concept Smartphone
ZTE will have on display at the Mobile World Congress a gigabit phone capable f making 360-degree VR, 4K video, and instant cloud storage possible on the move.
The Gigabit Phone is the world's first smartphone with download speeds reaching up to 1Gbps (in theory). Thanks to ZTE's Pre5G Giga+ MBB solution and smart devices, ZTE has showcased a successful test of download speeds reaching up to 1Gbps on the device.
The unimaginable speed will improve users' lifestyles by allowing for 360° panoramic VR video, instant cloud storage, entertainment upgrades and fast cache of ultra Hi-Fi music and movies, and instant APP, which removes the need for download or installation of applications.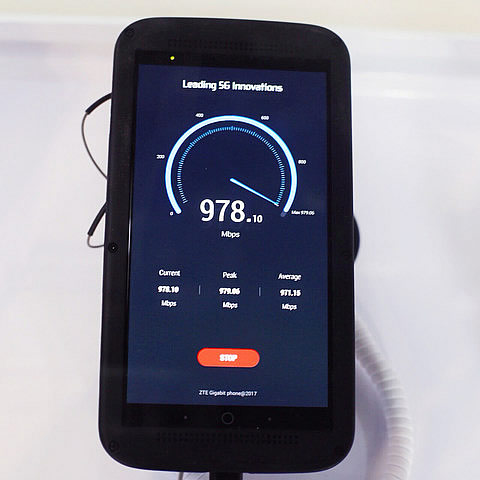 The ZTE Gigabit Phone, powered by the Qualcomm Snapdragon 835 mobile platform with an integrated Snapdragon X16 LTE modem, utilizes a combination of carrier aggregation, 4x4 MIMO antenna technology, and 256-QAM modulation to achieve LTE download speeds that are up to 10x faster than first generation LTE devices.
ZTE claims that thanks to its technology strength in 5G and Pre5G Giga+ MBB solutions, the ZTE Gigabit Phone is three times as powerful at improving data processing capability in the current network.
The company will not be releasing this device for the time being, but it's a proof of concept that demonstrates how the company might eventually create a gigabit phone.