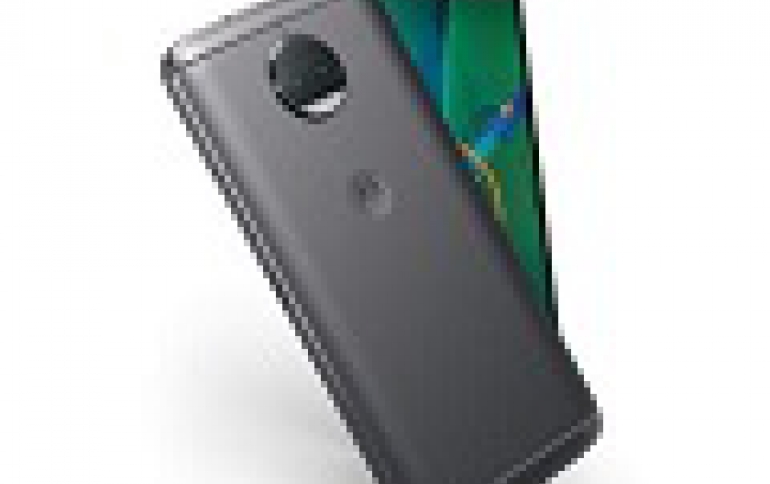 Motorola's G5S and G5S Plus are Official
Motorola on Tuesday announced two "special edition" variants of the Moto G5 - the G5S and G5S Plus. Building on Moto G5 and Moto G5 Plus, these two new devices offer several upgrades.
Moto G5S: More Metal. More Battery.
Moto G5S is a fast phone that's built on the concept of more. Starting from the outside, it offers an all-metal unibody design crafted from a single piece of high-grade aluminum. With Moto G5S, you have the freedom to stay unplugged thanks to a 3000 mAh all-day battery that holds enough power to get you through your day. Power up without slowing down with TurboPower charging for up to 5 hours of battery life in 15 minutes.
The special edition Moto G5S features a high resolution 16MP camera with phase detection autofocus (PDAF). Easily take group selfies thanks to a 5MP wide-angle front camera with an LED flash.
Moto G5S brings 1080p entertainment to life on a 5.2" Full HD display. And backed by a 1.4GHz octa-core processor and 4G speed, you can run your favorite apps smoothly, watch videos and browse the web at high speeds. You can also do more with your fingerprint on Moto G5S, whether its unlocking your phone, navigating the screen with a swipe or tap using one button nav or making mobile payments. Moto G5S also features the latest Moto Experiences like Night Display and Quick Reply, just to name a few.
Moto G5S Plus: Select Your Focus.
For those who want the best Moto G has to offer, the special edition Moto G5S Plus is for you, with more top features such as dual cameras. Dual 13MP rear cameras, combined with special photo enhancement software, makes it easy to do more with your photos. Selective focus mode makes it easy to take professional looking portraits on your phone, adding a blurred background effect. And if you're tired of the same old selfies, the 8 MP wide-angle front camera on Moto G5S Plus has LED flash and a new panoramic mode so you can capture even more.
Moto G5S Plus features an all-metal unibody design and 5.5" Full HD display. It also boasts a Qualcomm Snapdragon 2.0 GHz octa-core processor, powerful graphics capabilities and support for 4G LTE.
Go from morning to night with a 3000 mAh all-day battery that packs enough power to get you through your day. Plus, you can fuel up quickly with the TurboPower charger. The fingerprint reader on Moto G5S Plus does it all, from unlocking your phone to making mobile payments.
Both new Moto G's will be available starting this month in various countries globally, and coming to the US this fall. Moto G5S starts at 249 EUR and Moto G5S Plus starts at 299 EUR.