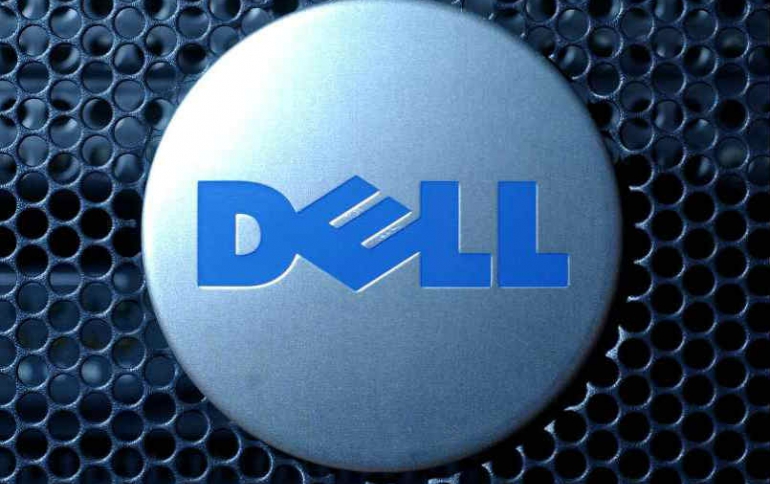 Dell Updates the Precision Workstation Lineup
Dell has updated both their tower and rack chassis workstations.
Dell claims the Precision Tower and Rack workstations are, "...first to market with leading technology to handle complex, creative workloads, including development and deployment of artificial intelligence and machine learning technologies."
The front of both devices has changed the look of the front grill. On the rack mount, it has been replaced with a large hexagonal cover instead. In addition, a diamond pattern on the front as well as a bezel down the middle have been added, where the peripheral attachments can be inserted.
The new lineup consists of 5820, 7820, and 7920 Towers as well as a 2U 7920 rack. All incorporate the latest Skylake-X processors. One of the features on the new lineup is bringing PCIe to the front of the chassis where custom devices, such as large removable storage, can be used without entering the chassis. This includes SATA, SAS, PCIe M.2/U.2 NVMe SSDs.
The new towers hold up to 1.5 TB of 2666 MHz RDIMM memory in 4 or 6 channel configurations, with LRDIMMs supporting up to 3 TB on specific CPUs in the 7920. The smaller siblings in the 5820 and 7820 hold up to 256GB and 384GB respectively. All of these systems support Skylake-X Xeons and are based on the C261 chipset. The 5820 supports up to a 10 core Xeon, while the larger towers and rack mount servers support up to 28 core Xeons.
Dell uses both NVIDIA and AMD professional graphics cards, with the 7920 and 7820 towers supporting up to 900W of graphics power when using up to 3 double width GPUs. Available NVIDIA cards go up to the Quadro GP100 series cards and other Pascal based cards, while Dell's customers can alternatively get up to AMD's newly announced Radeon Pro WX9100.
The workstations will also support the upcoming Radeon Pro SSG due out in fall.
The towers and rack workstations will be available starting October 3rd, 2017.
Dell has also announced an update to their Precision 5520 laptop, which they're calling the Anniversary Edition. The refreshed 5520 is using Xeon CPUs and professional graphics. The limited edition Anniversary version has a new chassis made of anodized aluminum with a brushed finish and anti-fingerprint coating.
Dell says there will be two high-end configuration options. Pricing on the limited run Precision 5520 20th-Anniversary Edition comes in at $2179. Availability is today, August 1st.
Last but not least, Dell is also announcing that their Canvas display & input system is now shipping. Essentially a large format touch tablet to maximize drawing space, the Canvas is Dell's take on Microsoft's Surface Studio, using a combination of a large surface, digital pen, totems object manipulation and interaction. However unlike the Surface Studio, the Canvas is not a stand-alone PC; rather it's just an input system and a display. Users still need to connect it to an existing PC to actually use it.
Dell's panel is a QHD (2560 x1400) IPS display. Otherwise the Canvas supports over software including Adobe, Autodesk, Solidworks, etc. Availability starts August 1st with the device priced at $1799.