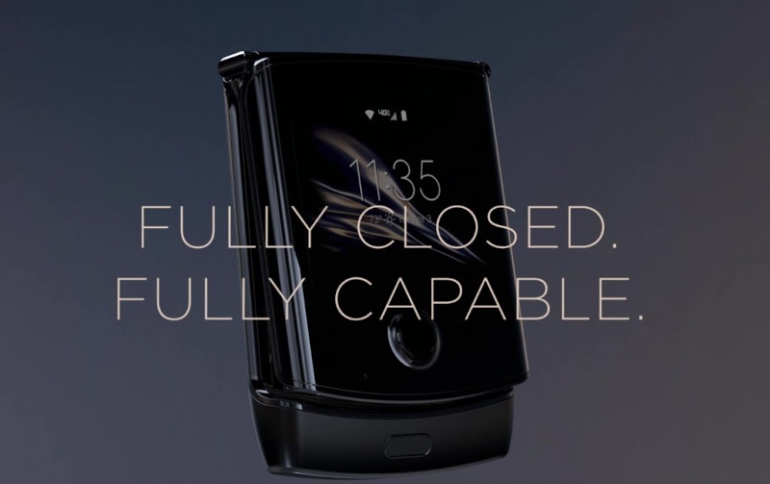 Motorola razr Gets Android 10 Update
Motorola razr will soon get a new software experience teking advantage of the Android 10 OS.
Motorola has created a unique Quick View display, enabling a new way of interacting with your phone. Razr's upgrade to Android 10 provides a streamlined new look and feel while improving and expanding the Quick View display functionality, providing a greater foldable experience built on consumer feedback.
Give your favorite contacts a ring without opening your phone – just swipe left on the Quick View display to access your favorite contacts. Keeping in touch is easier than ever now that you're able to read and respond to messages from the most popular messaging apps with new Smart Reply or the new Quick View keyboard.
Motorola has expanded razr's front-facing Quick View camera features to allow you to capture selfies in even more ways when the device is closed, including more camera modes like Group Selfie, Portrait Mode, Spot Color, and others. Accessing your camera is just a simple swipe away, too. When your razr is closed and unlocked, open the camera by swiping right or by using Quick Capture with a twist of the wrist.
With Android 10, Motorola is offering more functionality and compatibility with the apps you use most. Now you can access turn-by-turn navigation from Google Maps and music players from your favorite music apps like Spotify, YouTube Music, and Pandora all from the Quick View display. You can also use the Quick View display to show off more of your personal style with new themes.
Android 10 begins to roll out on razr globally today, May 11th.