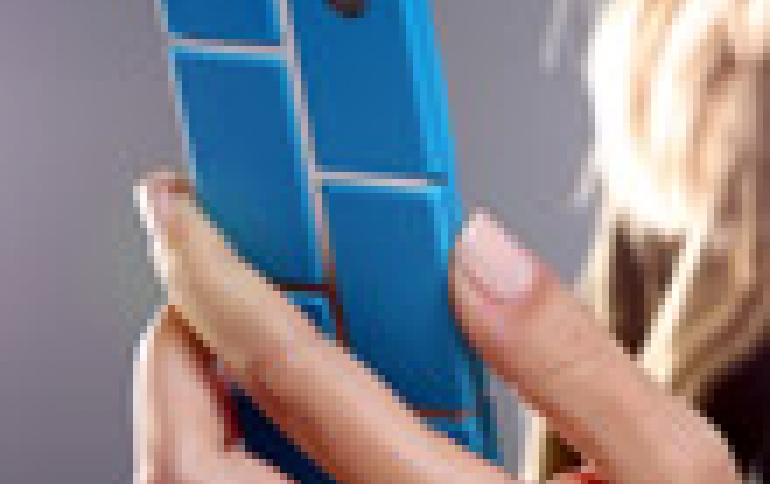 Motorola Unveils Project Ara
Motorola has announced a new initiative to help smartphone users take handset customization beyond ringtones and wallpaper to its very form and function. Led by Motorola's Advanced Technology and Projects group, Project Ara is developing a free, open hardware platform for creating highly modular smartphones. Motorola wants to do for hardware what the Android platform has done for software: create a third-party developer ecosystem, lower the barriers to entry and compress development timelines.
"Our goal is to drive a more thoughtful, expressive, and open relationship between users, developers, and their phones," Motorola wrote in a company blog post. "To give you the power to decide what your phone does, how it looks, where and what it's made of, how much it costs, and how long you'll keep it."
The design for Project Ara consists of what Motorola calls an endoskeleton (endo) and modules. The endo is the structural frame that holds all the modules in place. A module can be anything, from a new application processor to a new display or keyboard, an extra battery or a pulse oximeter.
Motorola has been working on Project Ara for over a year. Recently, Dave Hakkens, the creator of Phonebloks partnered with Motorola, to develop a phone platform that is modular, open, customizable, and made for the entire world.
In a few months, Motorola will send an invitation to developers to start creating modules for the Ara platform and anticipates an alpha release of the Module Developer's Kit (MDK) sometime this winter.