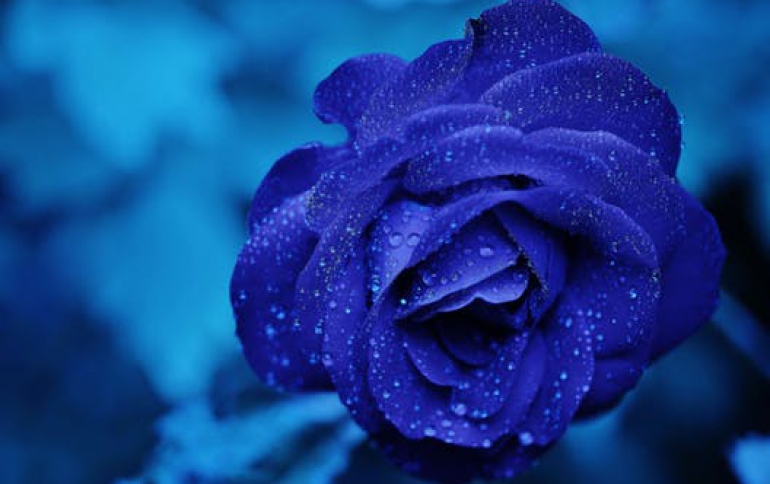 Motorola Unveils New High-Speed Chip Technology
Motorola Inc. unveiled breakthrough technology on Tuesday that blends the low-cost virtues of silicon computer chips with speed-of-light optics to create faster chips. Motorola said its research arm has found a way to combine silicon, the basis of most computer chips, with gallium arsenide, an alternative chip-making material, to create an optical chip that is durable, cost-effective, and runs at higher speeds. Silicon-only chips, used in computers and other electronic devices, tend to be durable and cheap, but electronic circuits tend to slow down any optical features that travel at the speed of light.

By contrast, gallium arsenide chips, which are often used in DVD video players, communications equipment and lasers, are 40 times faster than silicon chips; but they are also fragile and expensive. University research groups and semiconductor companies have been racing to develop a chip that combines the two.

While the Chicago-area based company may be best known for finished products, such as wireless phones and antenna equipment, Motorola also has a long history of developing semiconductor technology for use in its communications products.

Because Motorola has filed more than 270 patent applications for this technology, other semiconductor firms such as Intel Corp., Texas Instruments Inc. and Advanced Micro Devices Inc. will likely need a license from Motorola to use it in their chips, an analyst said.

The silicon-gallium arsenide wafer is one-tenth the cost of a pure gallium arsenide wafer, but it performs just as fast, he said. Consumers could see the prices of some electronics equipment, like DVD players, fall as a result. In the second stage, the new chips may be used in products that currently use silicon chips, Roberson said.

In personal computers, for example, the new chip would allow manufacturers to better integrate communications functions. Eventually, Motorola expects the new chip to spawn the invention of new electronics equipment. Motorola also plans to develop and license chips partially made from indium phosphide and gallium nitride, compounds that fall in the same category as gallium arsenide.

The silicon-gallium arsenide technology is still in its development stage, but power amplifiers for cell phones using this technology could be available as early as 2002. Other potential markets include data storage, lasers for products such as DVD players, medical equipment, radar, automotive electronics, lighting and photovoltaics, Motorola said in a statement.