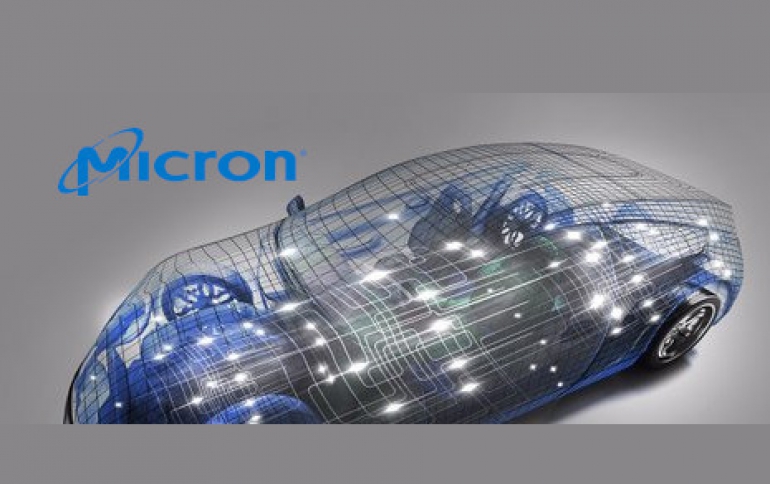 Micron and Valens Demonstrate SSD For Future Connected Cars
Micron Technology, Inc. is demontrating at CES the automotive industry's first 1TB remote, centralized storage solution.
Based on Micron's recently announced automotive-compliant ball grid array (BGA) solid-state drive and Valens' automotive connectivity technology, the combined solution is capable of tunneling PCIe over long distances on a single cable supporting up to 16Gbps of data transfer over low-cost, unshielded wiring.
Through this collaboration, Micron and Valens are enabling next-generation automotive platforms that will help fulfill the promise of autonomous, advanced driver-assistance systems (ADAS) as well as tomorrow's in-vehicle infotainment (IVI).
The MIPI Alliance, a collaborative global standardization organization serving industries that develop mobile and mobile-influenced devices, recently selected Valens' technology as the baseline for its long-reach, high-speed connectivity A-PHY automotive application standard. Valens' automotive technology provides resilient, ultra-high-speed in-vehicle connectivity. Micron was the first to introduce 1TB automotive- and industrial-grade PCIe NVMe SSDs, which are designed for next-generation autonomous cars and the industrial internet of things (IIoT).
Micron and Valens' new storage solution allows architects and designers to locate storage anywhere within the vehicle for optimal use and fit.