2. Package
We bought the Logitech G5 optical mouse at the price of 60.00 Euro. The price is high enough to be characterized as a gaming mouse, so its audience is predefined. Amateur users should look at more affordable mices, like the G1 series.
The mouse is well designed and looks mcuh different from G1 series. At the top there is a metal finish while at the side a grainy rubber texture making it feel very smooth and special. There are several buttons at the top available, like:
Tilt wheel. Push wheel to either side to scroll horizontally
In game increase/decrease tracking sensitivity
Programmable side button
Programmable left and right mouse buttons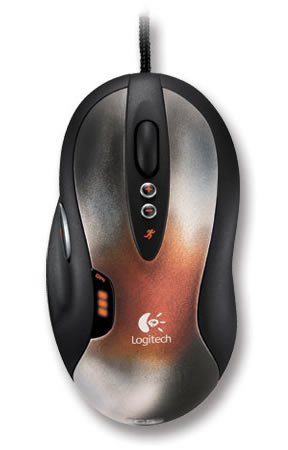 As described earlier, a package of weights is included, among with a plastic case that fits them.
After filling up the empty plastic box, you can "insert" it under the mouse's special hole: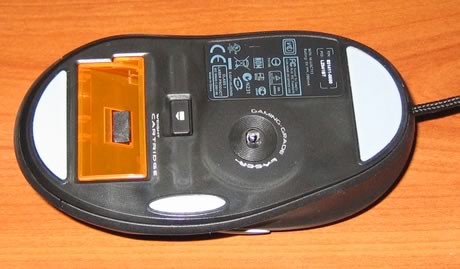 The next step is to push it further so you hear the "click" sound, its secured:
This is how your mouse bottom looks after having inserted the plastic box. In order to remove it, just press the button at the bottom: